From 1976-2018, Barbara Rosenthal has made 130 video shorts. For
PDF of VIDEOGRAPHY thru 1976-2018, PDF.
VIMEO GRID of 47 videos. YouTube GRID of 22 more videos
VIDEOS ONLINE:

A Boy And His Father Butcher A Deer https://vimeo.com/62826506
American Denominations https://vimeo.com/235372305
Ant Farm https://vimeo.com/235374013
Barbara Rosenthal Contemplates Suicide https://vimeo.com/82020028
Barbara Rosenthal Describes Her Eyebrows https://vimeo.com/152181342
Breaking Glass https://youtu.be/gUFH_5gZylA
Bird Rescue https://vimeo.com/274726553
Black and Silent / The Screen Will Be Black and Silent for Some Time https://youtu.be/aNnzqfPx_AE
Boggle https://vimeo.com/70411757
Burp Talk https://vimeo.com/62789813
BuzzClickSsshhTingle https://youtu.be/bF_dxJA86TU
Car Coming https://youtu.be/Bq8fz101ISo
Colors and Auras https://vimeo.com/61666943
Daddy Spider Story https://vimeo.com/152834101
Daily News https://youtu.be/WxmpHMzRONc
Dead Heat https://youtu.be/yvms1y9sb1I
Dog Recognition https://vimeo.com/67588468
Feet Handoff https://vimeo.com/66564401 and https://youtu.be/nX4zX7j-JcI
Fly Bus to Finland https://vimeo.com/70411760
Hands and Feet https://vimeo.com/62114170/
Handwriting Analysis https://vimeo.com/70411762
Hot And Cold Shakeup https://vimeo.com/66562209
How Much Does The Monkey Count https://youtu.be/9LQmPPQfFRs
How Much Does The Monkey Remember https://vimeo.com/235380849
Icy Cold / Cactus Pyramids https://vimeo.com/235385726
I Have a New York Accent https://youtu.be/0HDEIeug9FI
International Garbage https://youtu.be/QIqRAcJRGX4
I've Got The World In The Palm Of My Hand https://vimeo.com/61677353 and https://youtu.be/5eMi8bb_odU
Kandace's Grandmother: Work Injuries Stories https://youtu.be/YcH3zOt3p2g
Lying Diary / Provocation Cards https://vimeo.com/70411767/
Mandates for Art https://vimeo.com/196769010 and https://vimeo.com/192270708
Many Thanks from Bila and Barbara https://vimeo.com/253128612
Museum Board https://vimeo.com/129218813
Nancy and Sluggo https://vimeo.com/235386469
News Corral https://vimeo.com/102044039
News Wall https://vimeo.com/235387083
Nonsense Conversation https://vimeo.com/67588472
Paths to Follow https://vimeo.com/160455087
Postcards https://vimeo.com/99687453
Quotation From Paul Gauguin https://vimeo.com/67588469
Rock-A-Bye Rock Lobster https://vimeo.com/62892181
Rules https://vimeo.com/30885549 and https://youtu.be/uo7lZ5iYcxo
Secret Codes https://youtu.be/O_mT_KlPwQQ
Secret of Life, The https://vimeo.com/160453655
Semaphore Poems https://vimeo.com/235392283
Shadow Box https://youtu.be/cYB9eLMFXpQ
Siddhartha https://vimeo.com/48370354
Society https://youtu.be/WjZgVOf0IpY
Some Balls Stick, Some Balls Fall https://youtu.be/cyvUhnDeNKs
Something from Oliver North https://vimeo.com/235396202
Space and Time https://youtu.be/mk7hRKk002M and https://vimeo.com/160452437
This is A https://vimeo.com/66424284
Toil of Three Cities / Liebesmüh https://youtu.be/rspsVJnZiiE
Vienna Photos https://vimeo.com/61854190
Whispering Confession https://vimeo.com/72283297
Windshield Wash https://vimeo.com/235396877
Words Come Out Backwards https://vimeo.com/166512248
Super/8 films by BILL CRESTON, Produced by or Featuring BARBARA ROSENTHAL

Coupons https://vimeo.com/268025611
Duets https://youtu.be/FcPT-JP6t8Q and https://youtu.be/Gje2jXMhXn0 and https://vimeo.com/198928125
Garbage, Etc. https://youtu.be/mufUYjQV2AI
He Stole My Gun https://youtu.be/GvMEqQyleQQ
I Saw Where You Was Last Night https://youtu.be/Q9cRKuL8OB8
Leonard Moltz, Sewing Machine https://vimeo.com/268203191
Lunch Hour https://youtu.be/WwxNoO_bFVE and https://youtu.be/KRK8AwDQ8a8
Ola, A Film By Her Father https://youtu.be/CzjLew7YmDo
Open 7 Days a Week, 24 Hours a Day https://youtu.be/V1pObUcqaDA
Peanut Butter, Etc. (Peanut Butter; Water; Stars; Execution; The Execution): https://youtu.be/qwz_uq4IC_8
Six Short Films (Shaefer's Antiques, Street Study, This is Not a Recording, Garbage Dance, Refrigerator, Bar Mitzvah): https://www.youtube.com/watch?v=goThdidKv7E
Runner https://youtu.be/5lYHL7r5GaM and https://vimeo.com/167269809
Taxi, Taxi https://youtu.be/-Yz52f8H_qw
You Ever Hear of Wyatt Earp

VIDEO INTERVIEWS ABOUT BARBARA ROSENTHAL online

ROBERT MORGAN (NYC) interviewed by Ryan Cadrette about Barbara Rosenthal vimeo.com/129218813
BR INTERVIEWED by Rhys Votano, dLUX Media, Australia https://vimeo.com/80948797
BR INTERVIEWED by Üluç Ülgen of mürmur audio blog conversations
BR INTERVIEWED by Paul DeRienzo, Manhattan Neighborhood Network TV, 2015 https://www.nhltv.net/video/barbara-rosenthal/TlN941ugp08
BR INTERVIEWED by Paul DeRienzo, Manhattan Neighborhood Network TV, 2017 https://www.nhltv.net/video/barbara-rosenthal-author-of-wish-for-amnesia/TlN941ugp08+5LXZLIqmwfM
BR INTERVIEWED by Paul DeRienzo on Manhattan Neighborhood Network, 2017- YouTube https://www.youtube.com/watch?v=5LXZLIqmwfM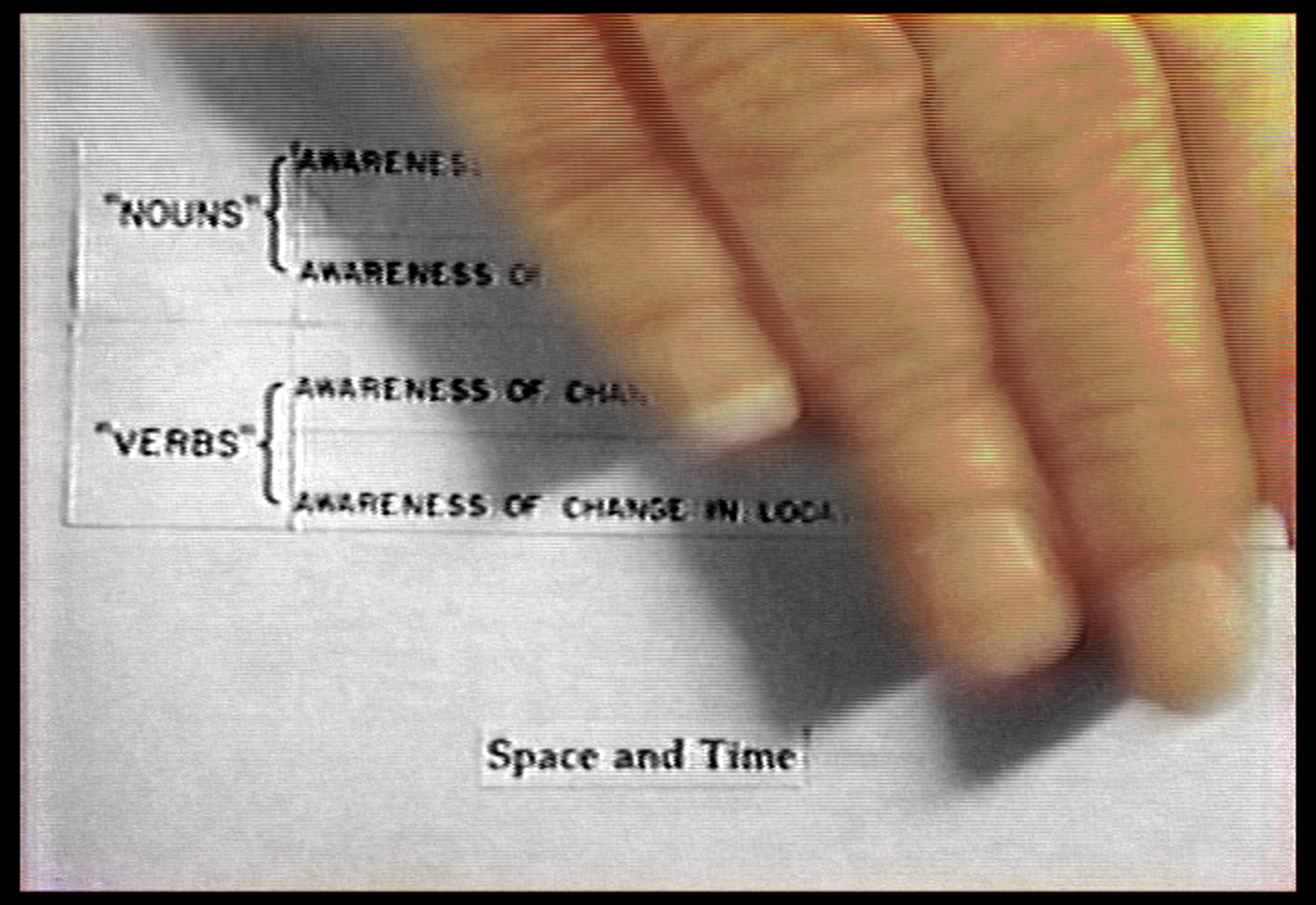 "Space and Time" 1990. Digital remaster premiered at Central Booking Artspace, Brooklyn, NY, 2011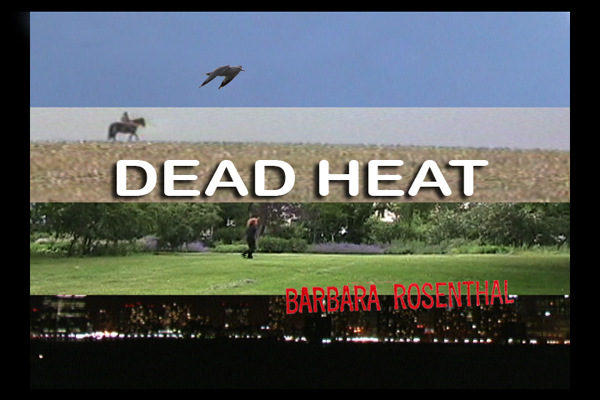 "Dead Heat" 2009. Premiered at Flying Films Festival, Berlin, 2011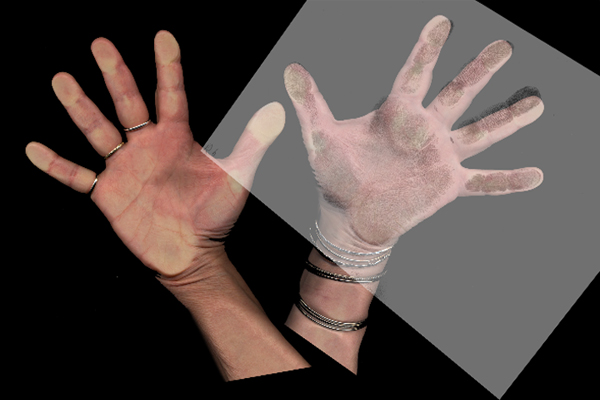 "
"Secret Codes" 2010. Premiered at Lettretage, Berlin, 2011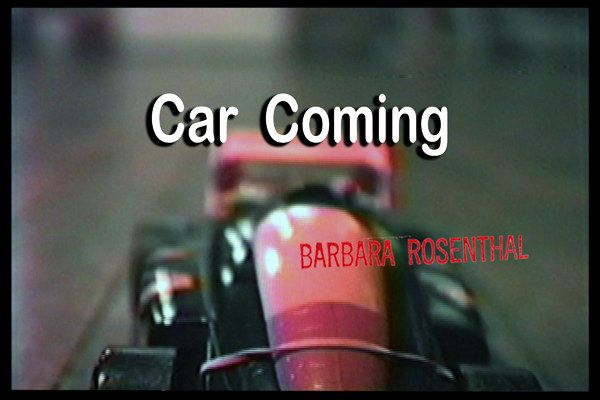 "Car Coming" Digital remaster premiered at Fusion Arts Museum, NYC, 2011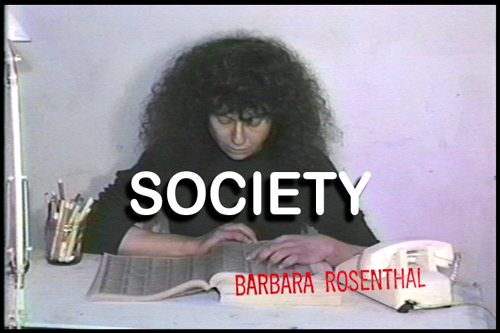 "Society" 1987. Digital remaster premiered at Directors Lounge, Berlin, 2009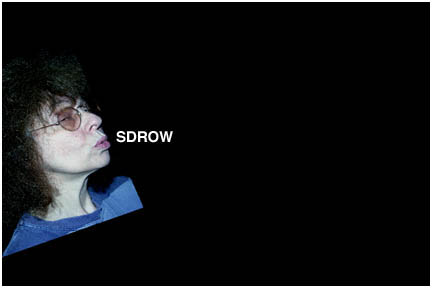 "Words Come Out Backwards When Spoken To Screen Left" 2003. Premiered at the Nihilist Film Festival, LA/Santa Monica, CA, Dec. 8, 2004.

As differentiated from Barbara Rosenthal's 130 videos, are two films, "Shadow Box," 1992 and "Pregnancy Dreams," 1979, originally producedin Super-8 sound.

She was founder of The Old & New Masters of Super-8 International Film Series, which she mounted and screened 1989-2006, with catalogs and speakers. The page reproduced here below,describes her own two films, from catalog of the Sixth "Old & New Masters of Super-8" film festival, which she and Bill Creston toured with in 1996:
Anthology Film Archives, NYC, Vienna Austria Film Socieity, Regensberg Germany Film Festival, Rovererto Italy Film Festival, and Artpool Art Research Centre, Budapest.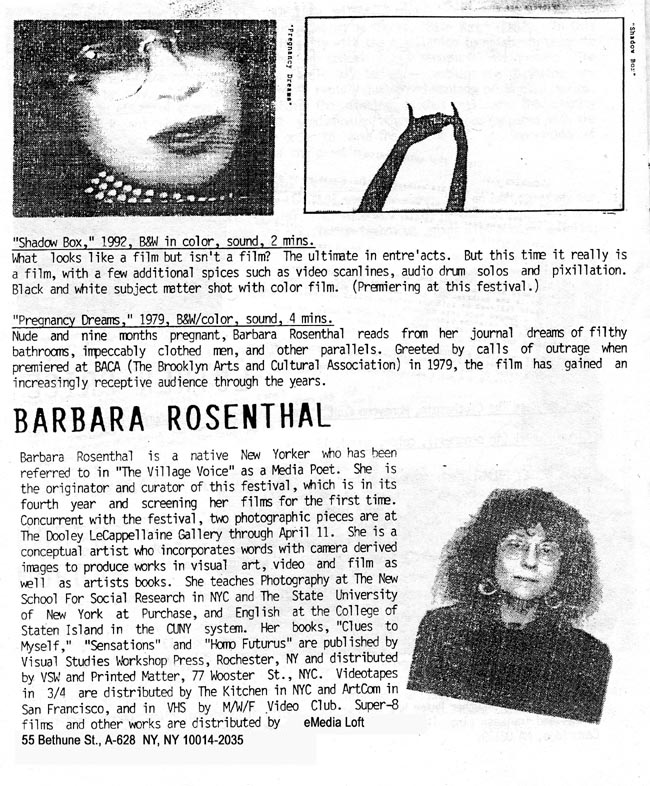 Additional performances, on-screen and voiceover:
Barbara Rosenthal played the leading female role in 11 films by Bill Creston:

Duets https://youtu.be/FcPT-JP6t8Q
Garbage, Etc. https://youtu.be/mufUYjQV2AI
I Saw Where You Was Last Night https://youtu.be/Q9cRKuL8OB8
Leonard Moltz, Sewing Machine https://vimeo.com/268203191
Ola, A Film By Her Father https://youtu.be/CzjLew7YmDo
Open 7 Days a Week, 24 Hours a Day https://youtu.be/V1pObUcqaDA
Peanut Butter, Etc. (Peanut Butter; Water; Stars; Execution; The Execution): https://youtu.be/qwz_uq4IC_8
Six Short Films (Shaefer's Antiques, Street Study, This is Not a Recording, Garbage Dance, Refrigerator, Bar Mitzvah): https://www.youtube.com/watch?v=goThdidKv7E
Runner https://youtu.be/5lYHL7r5GaM and https://vimeo.com/167269809
Taxi, Taxi https://youtu.be/-Yz52f8H_qw
You Ever Hear of Wyatt Earp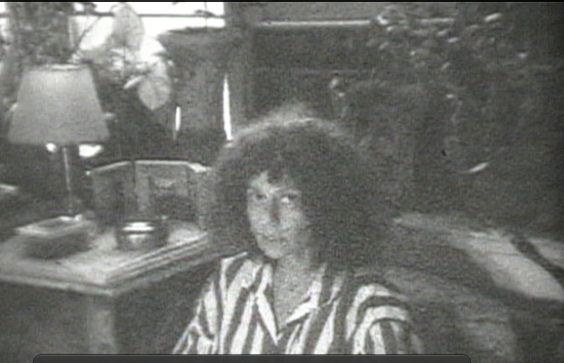 Barbara Rosenthal, in film "Duets" by Bill Creston

From 1976-2018, Barbara Rosenthal has made 130 video shorts. For
PDF of VIDEOGRAPHY thru 1976-2018, PDF.
VIMEO GRID of 47 videos. YouTube GRID of 22 more videos