Life: Materials from the Archives
Photographs, Ephemera and Artifacts from
Places Lived
Studio and Writing Room Desks and Materials
Six Trunks of Journals, Project Notebooks, Drafts, Mock-ups and Proto-Editions
Psychiatric Records
Faculty Photographs and Teaching Materials
Childhood, Teen and College Publiations
Student and Faculty Notes, Productions, Plans, Effemera.
Personal Library and Special Collections, 7,000 volumes by other authors
3,000 titles containing work by or about Barbara Rosenthal
1,000 titles authored and signed by friends
Wardrobe
Project Working Materials
Media Editions
Performance Artifacts
Correspondence
Exhibition, Screening and Performance Posters and Ephemera
Family Albums, four generations / Ancestry Records, three generations


Places Lived: Homes and Studios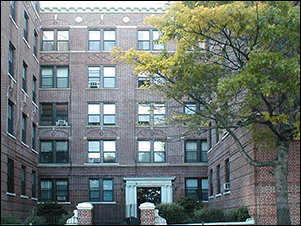 Birthplace, 943 Teller Ave., Bronx, NY (1948-50)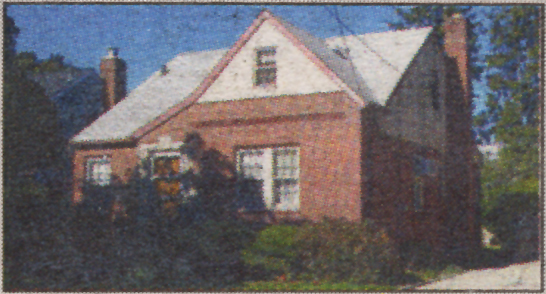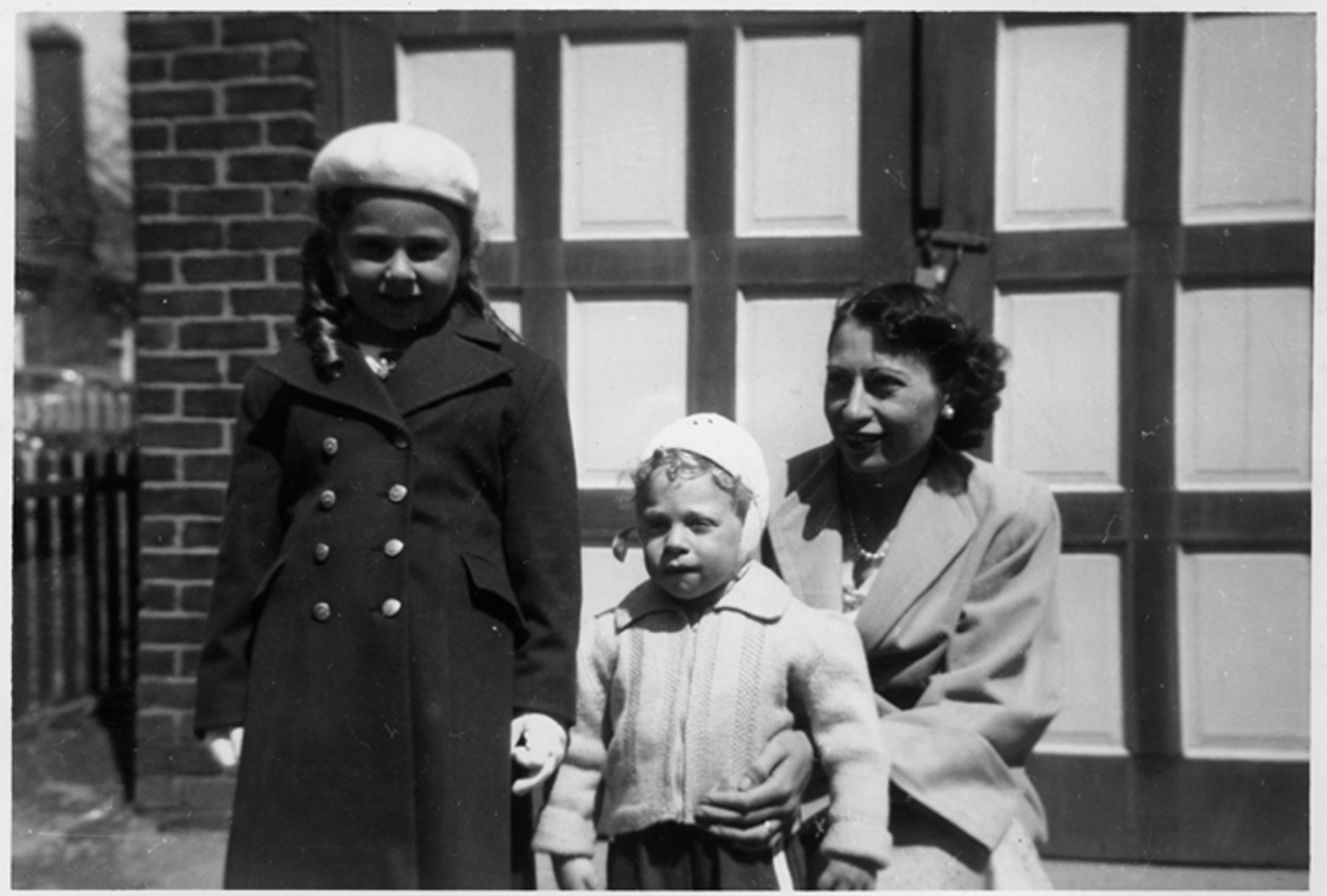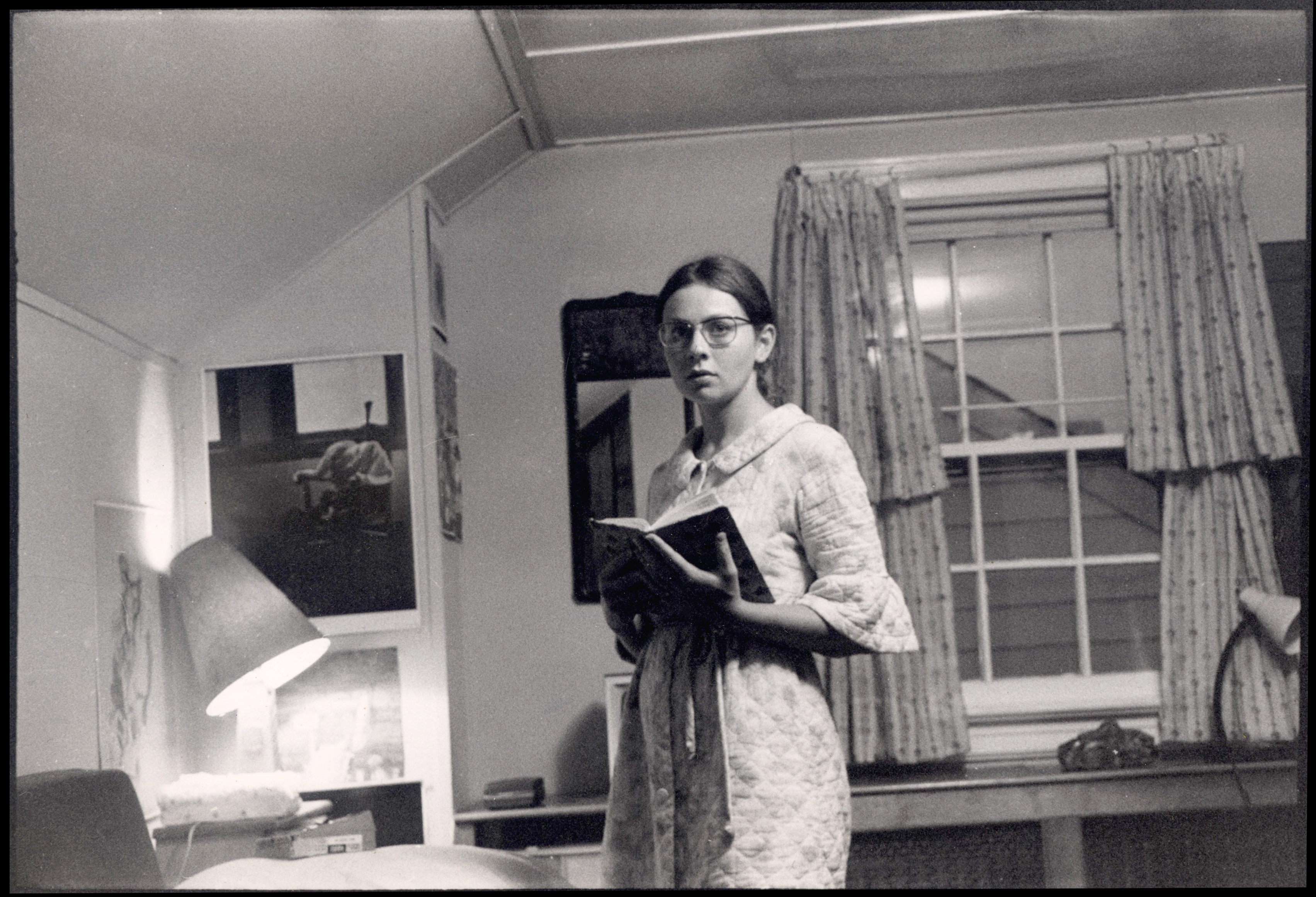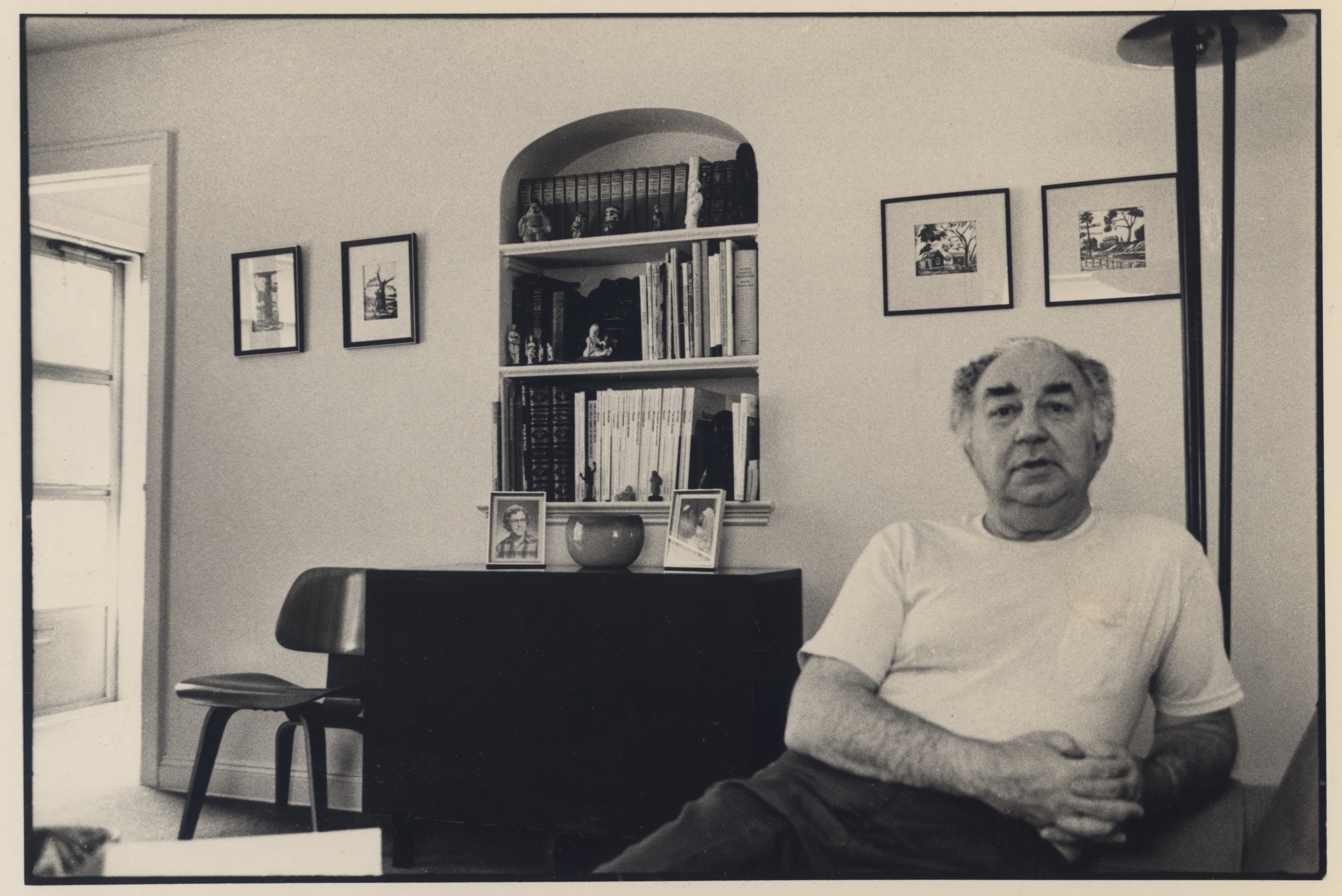 Childhood Home, Alcove attic room, 1072 Rosegold St., Franklin Square, NY (1950-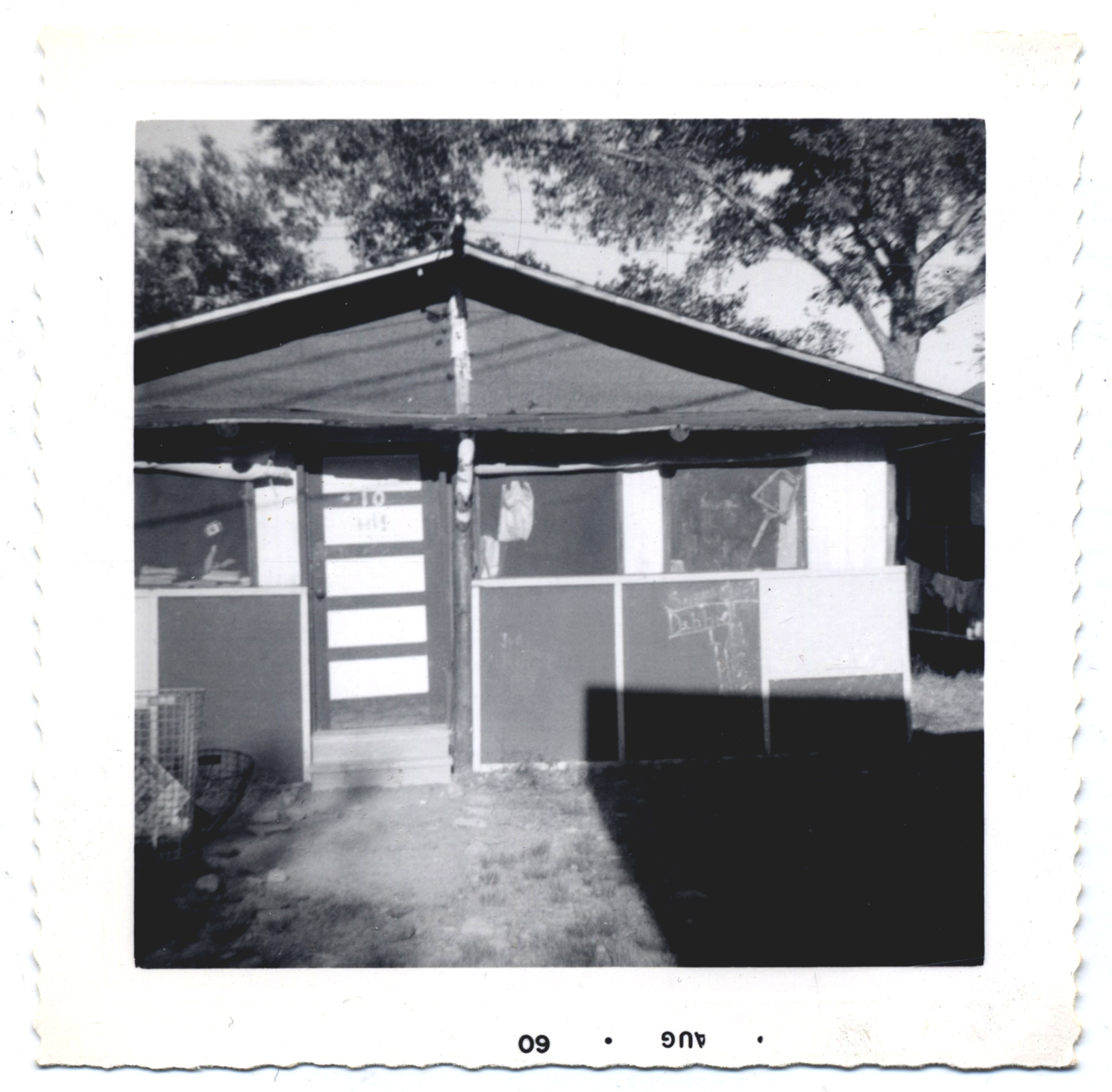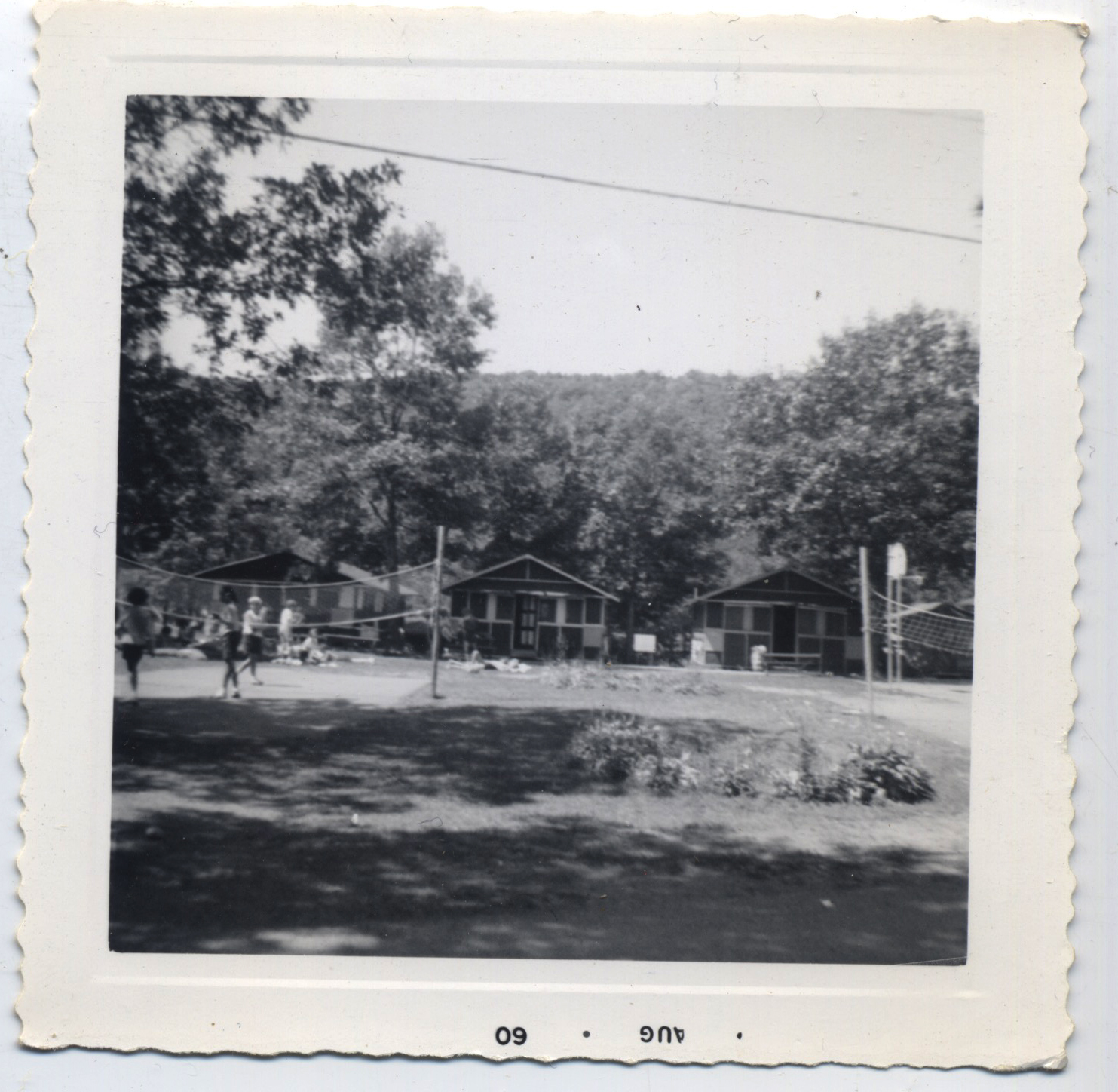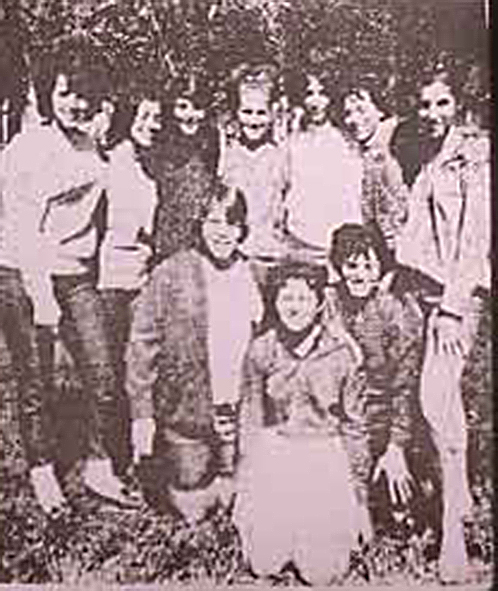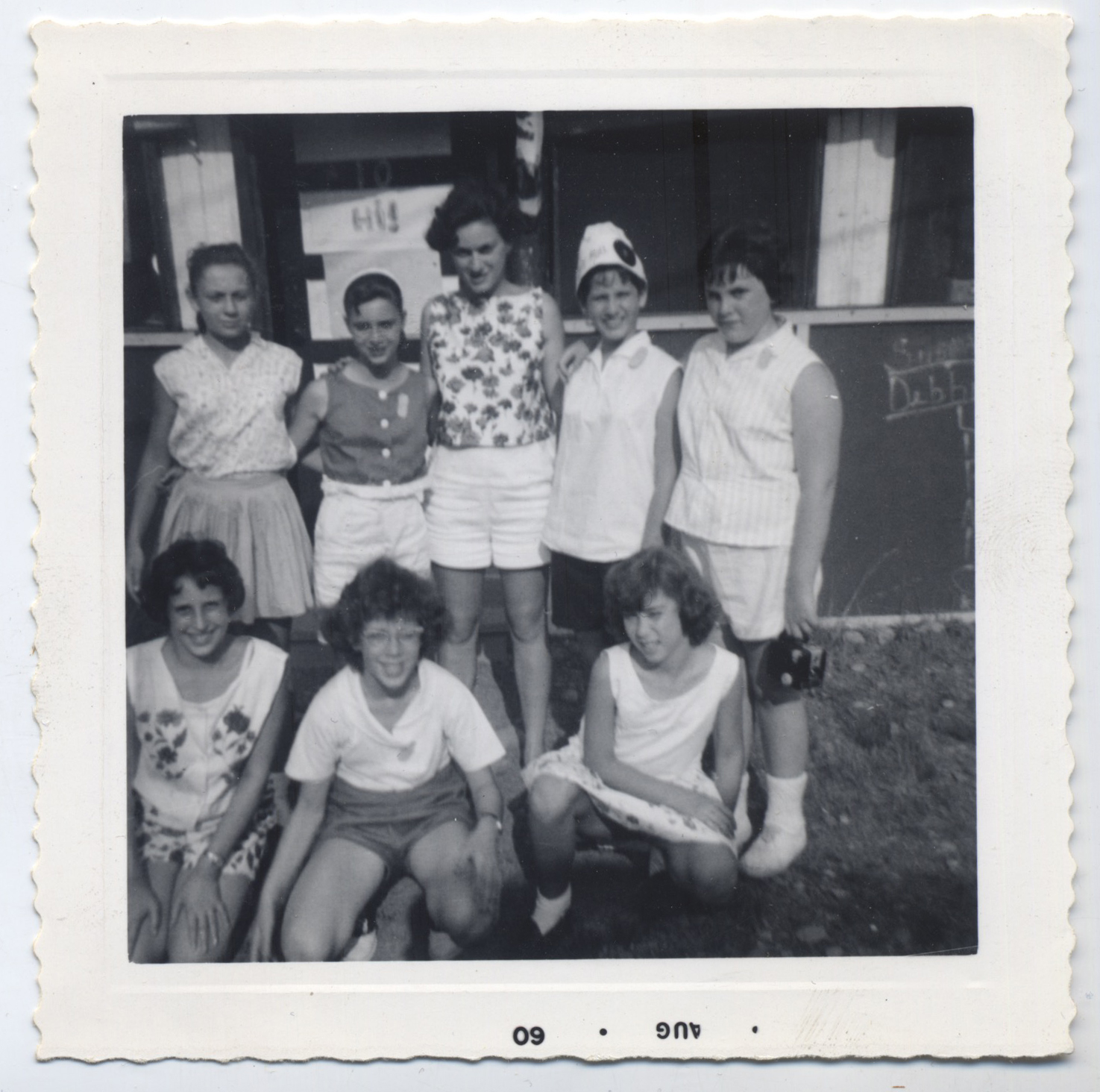 Summers at Camp CEJWIN, Catskill Mountains, (1956-c66)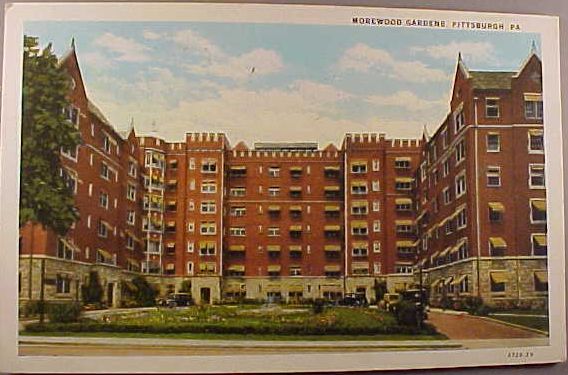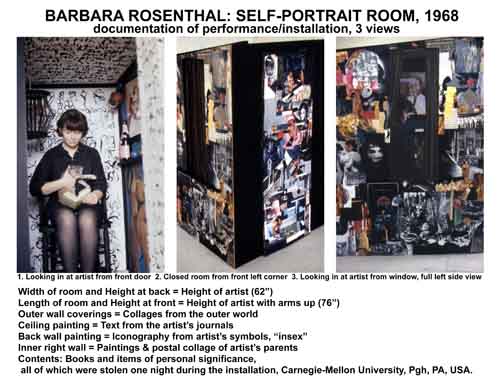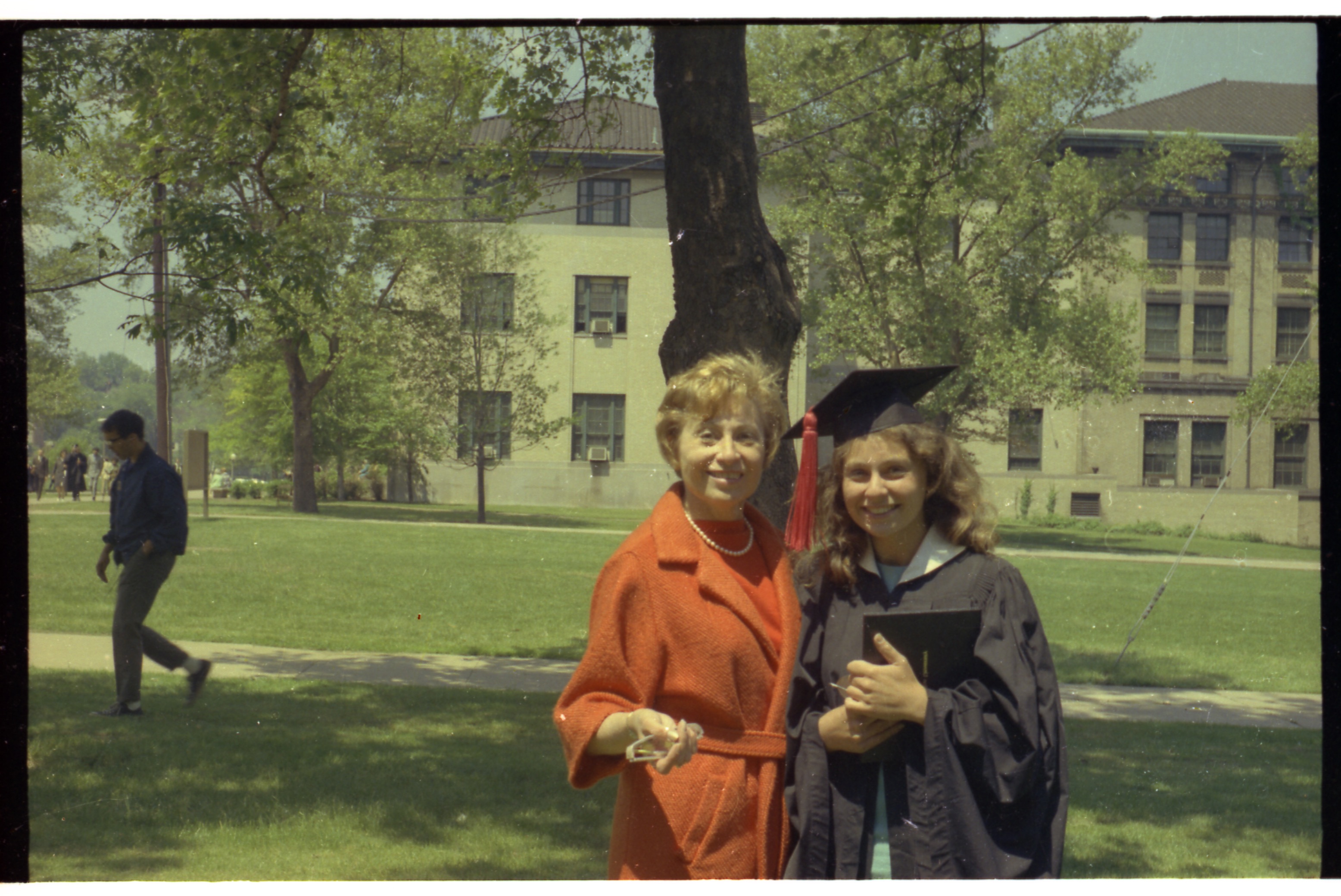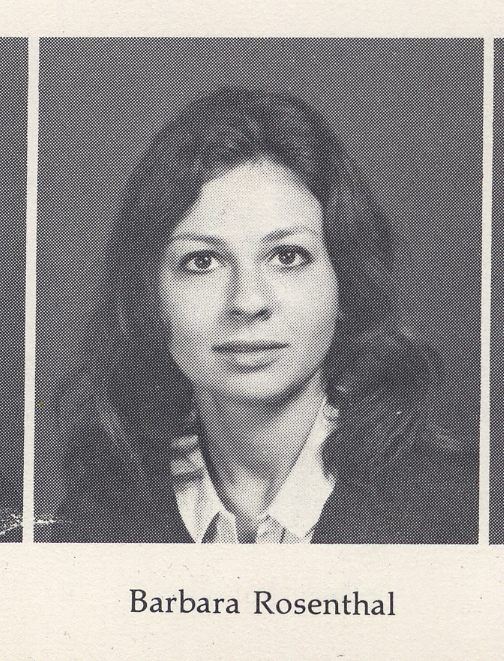 College Freshman Women's Dormitory, Carnegie-Mellon University, 1060 Moorewood Avenue, Pittsburgh, PA (1966-7)
(image from freepages.genealogy)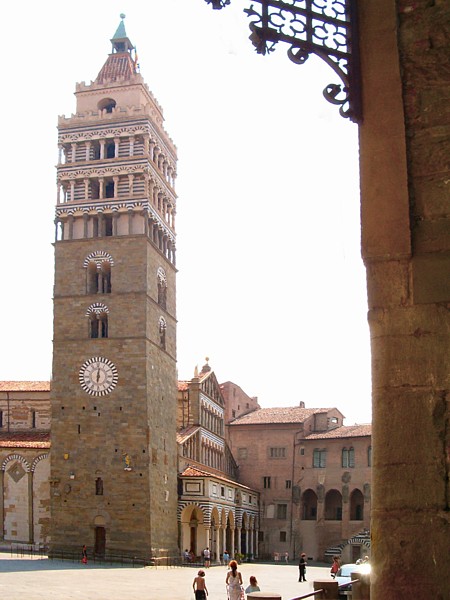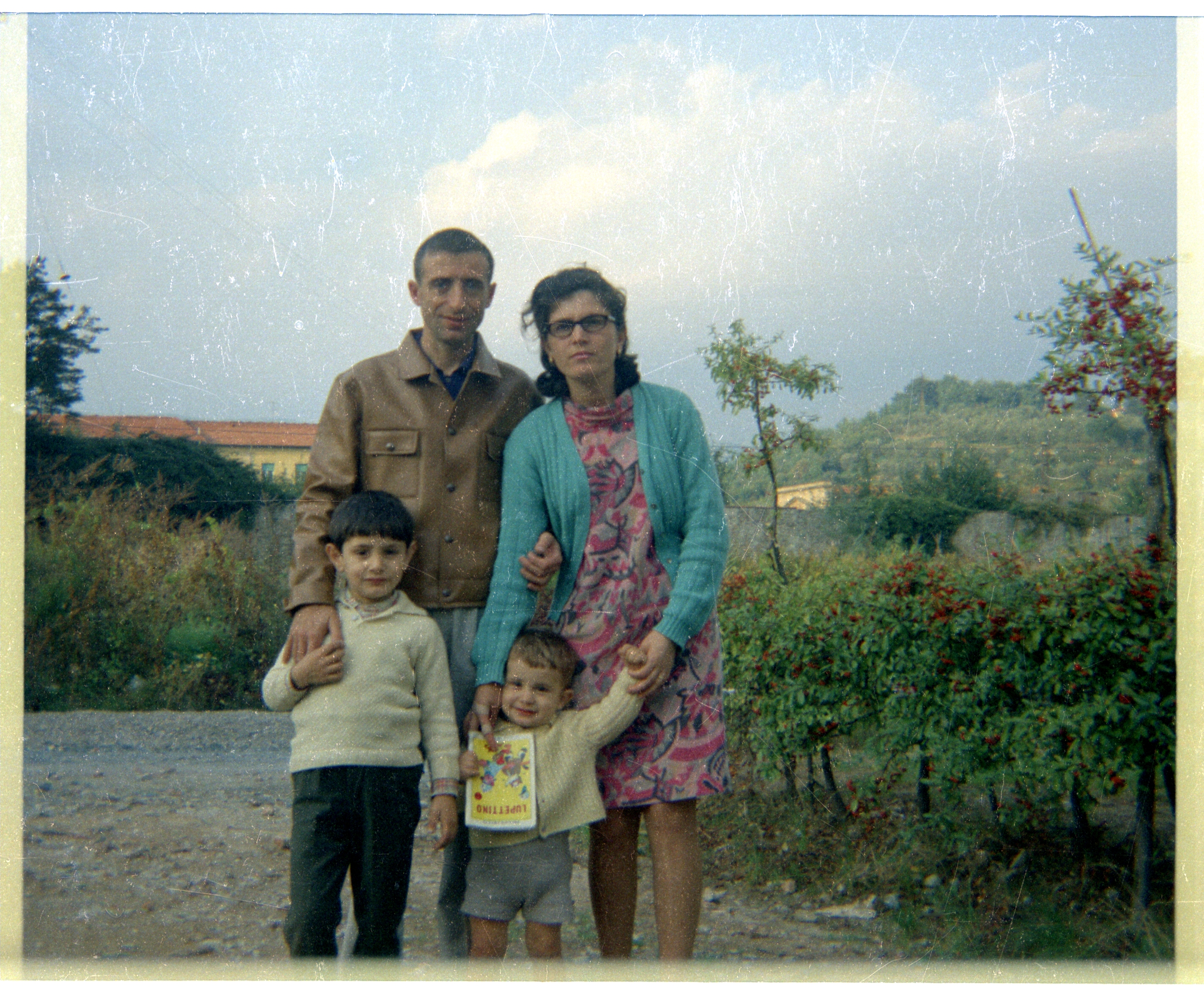 c/o Famiglia Jori, Via Vecchio Ollivetto, Belvedere, Pistoia, Italy (1968)
(placeholder image if the Pistoia Duomo from Wikipedia)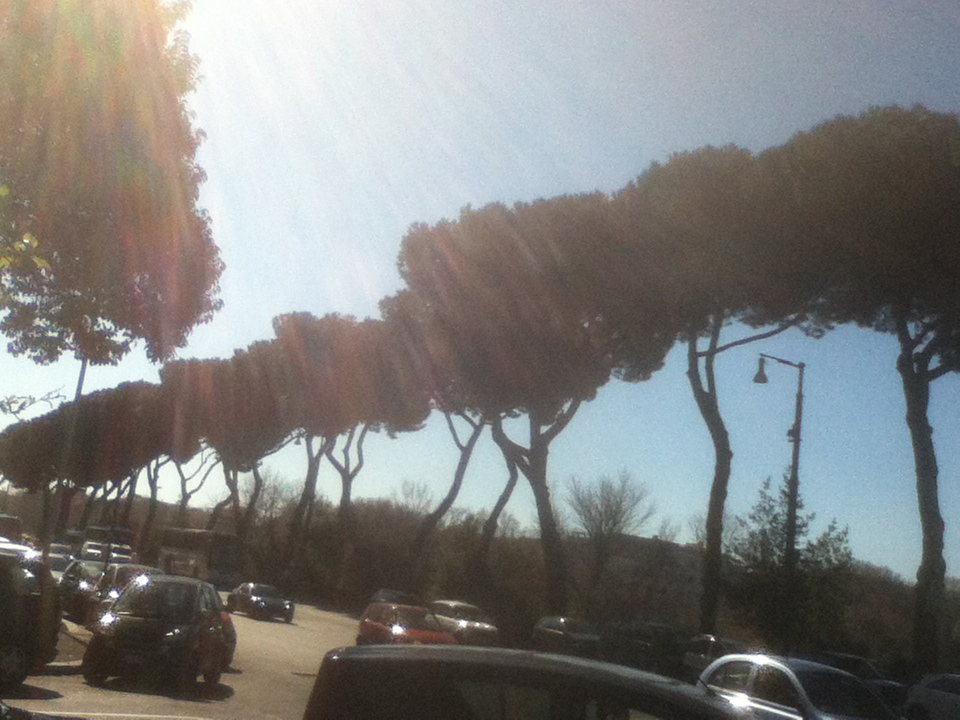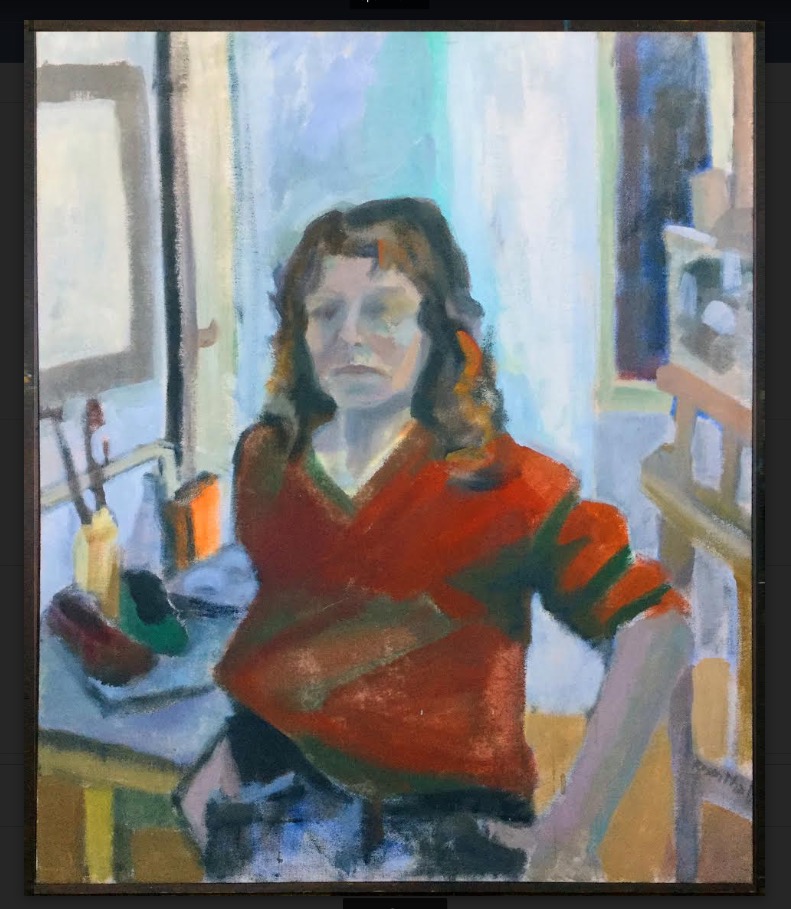 Tyler School of Art in Rome, via Arnaldo da Brecia Lungotevere, 15, Rome, Italy (1968-69)
(image © Barbara Rosenthal, 2015)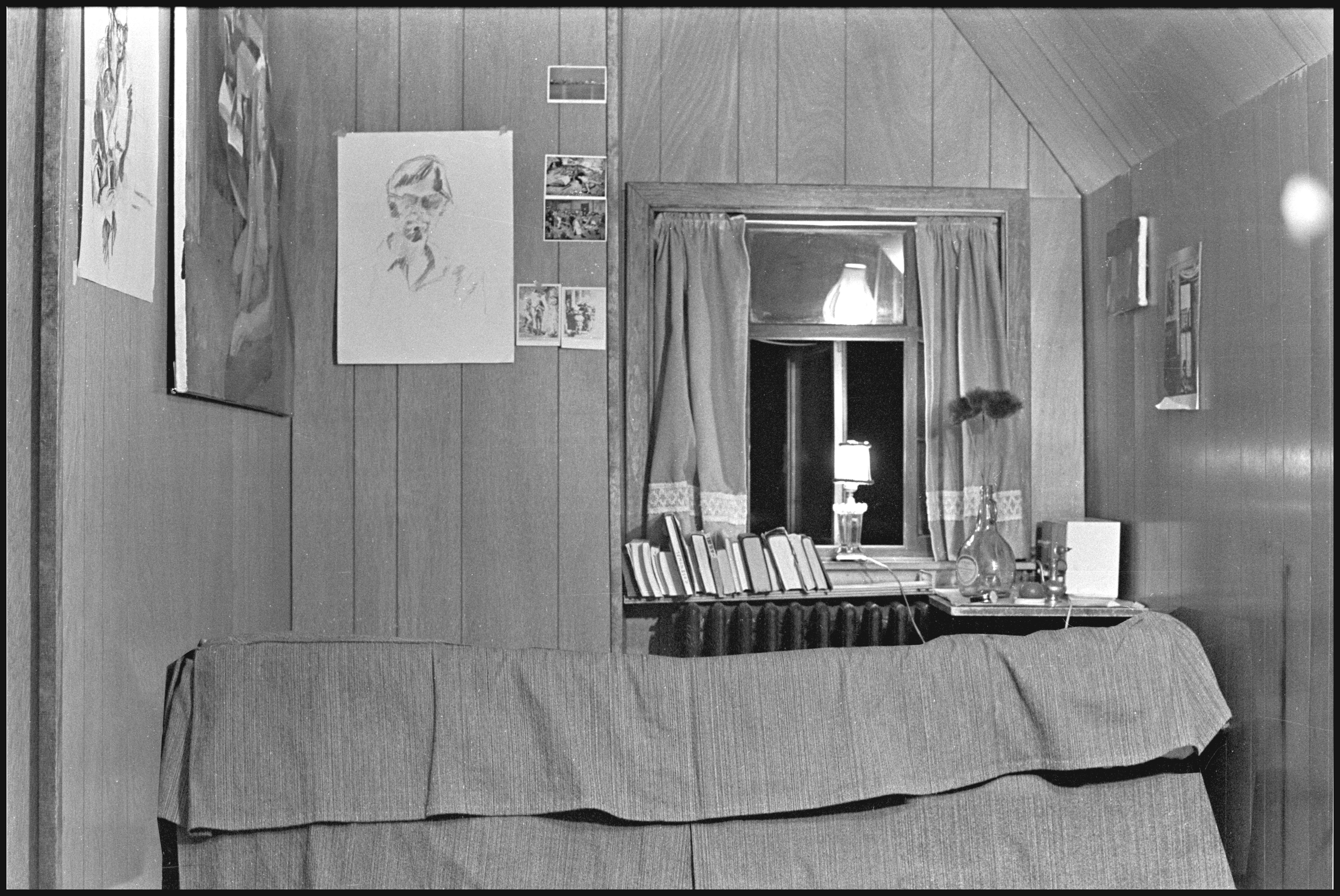 Alcove Attic Room on North Craig St, Pittsburgh, PA (1969-70)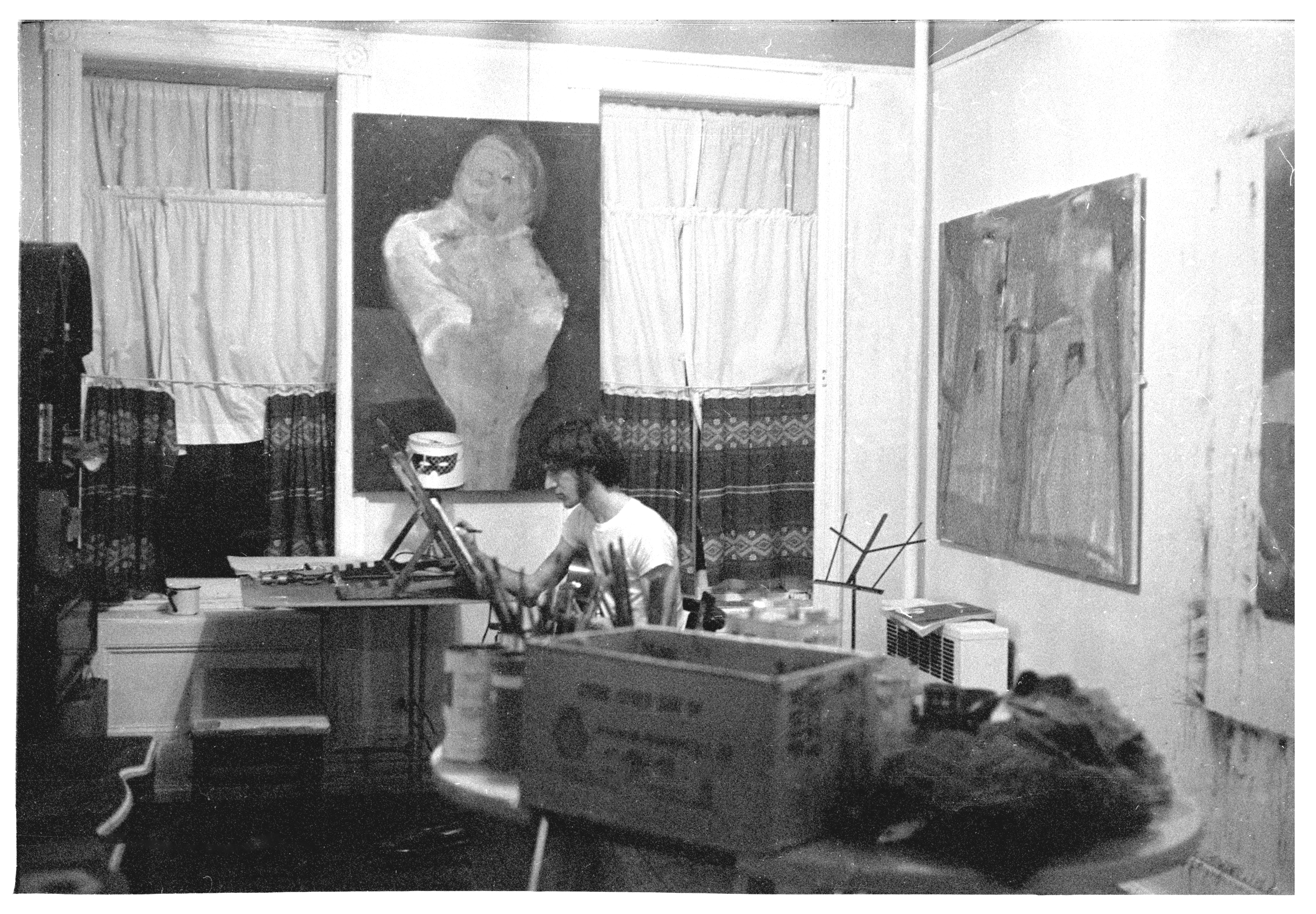 Fourth floor walkup railroad flat, with musician Fred Fastow, 105 W. 105th St, New York, NY (1970-71)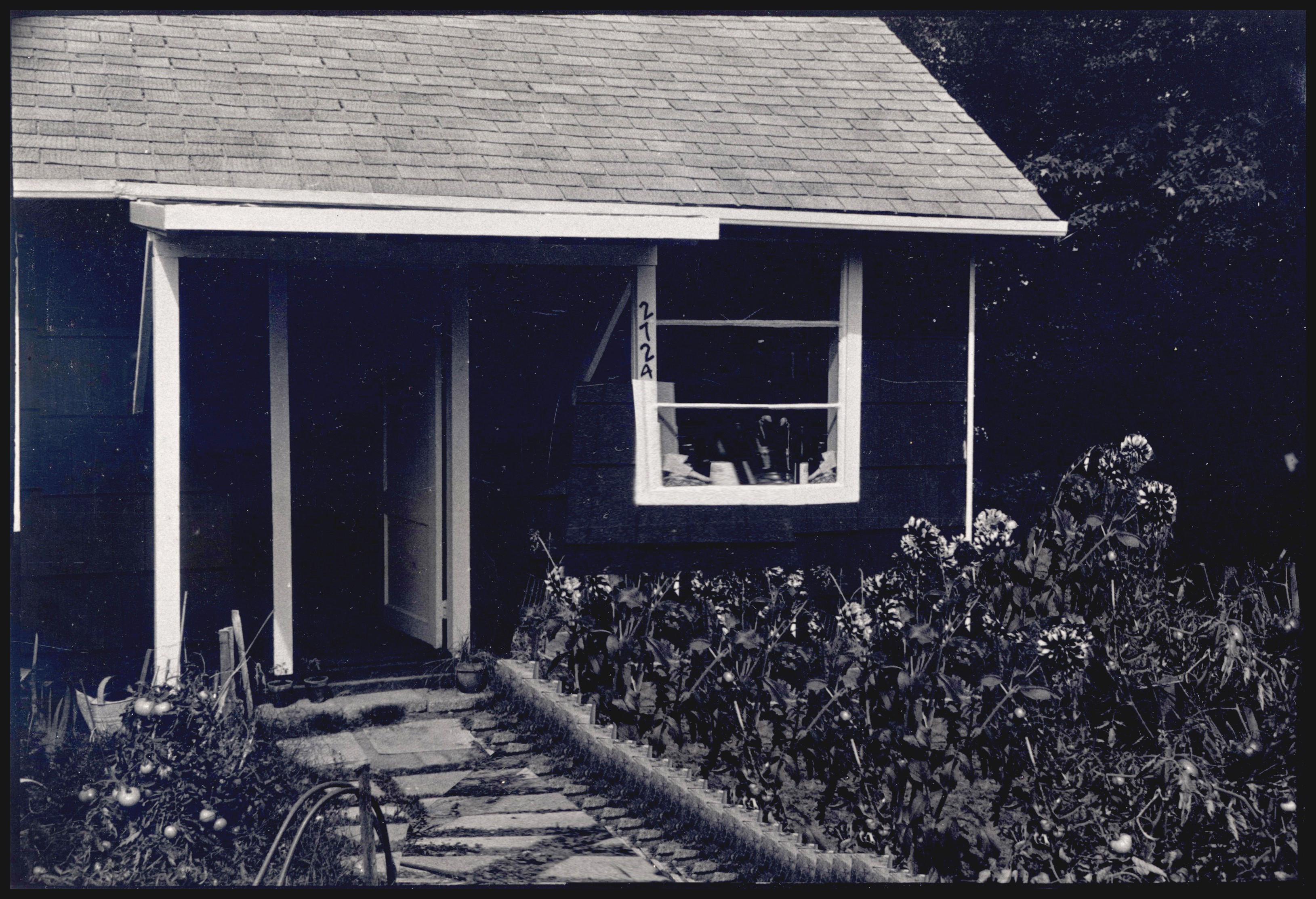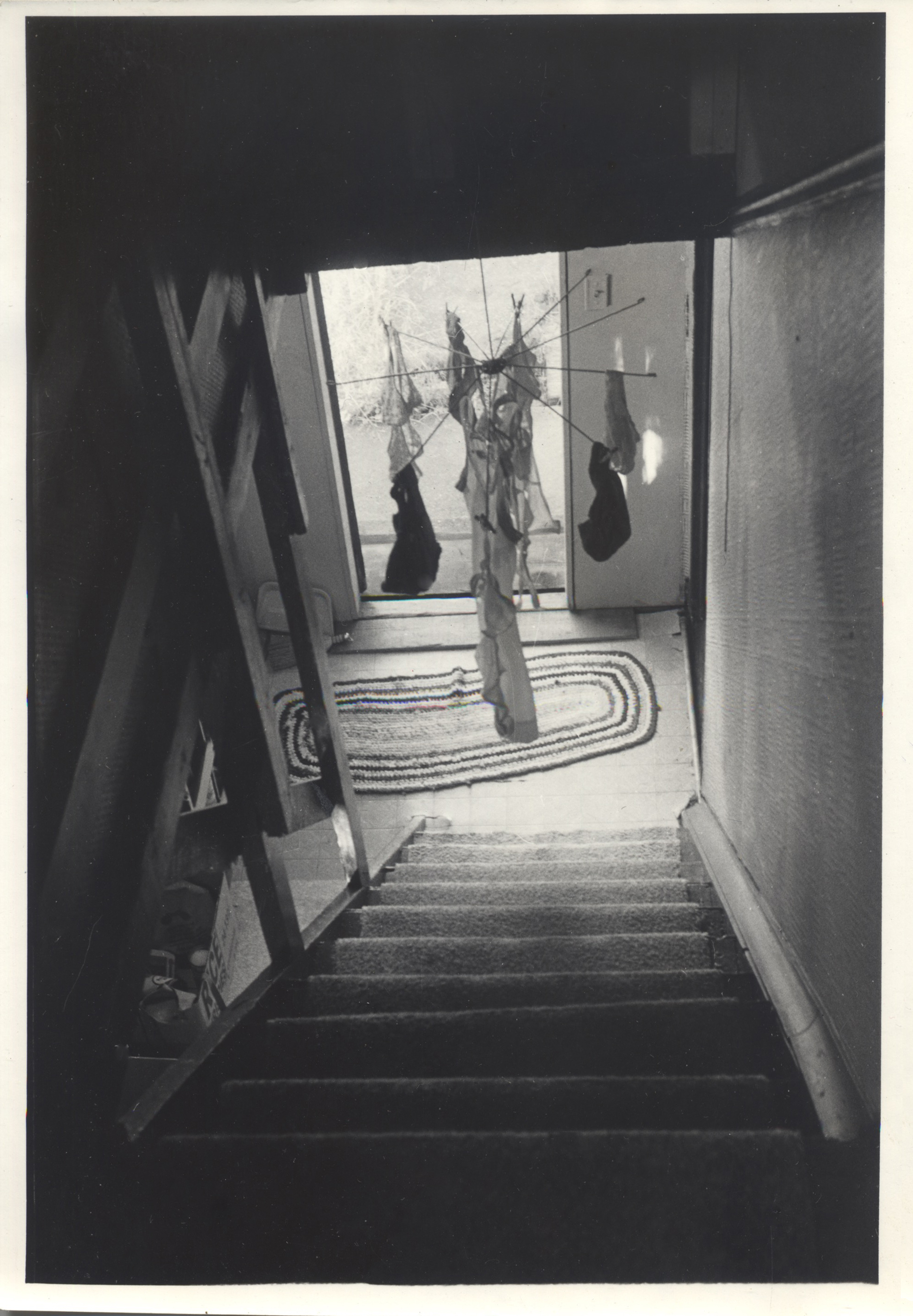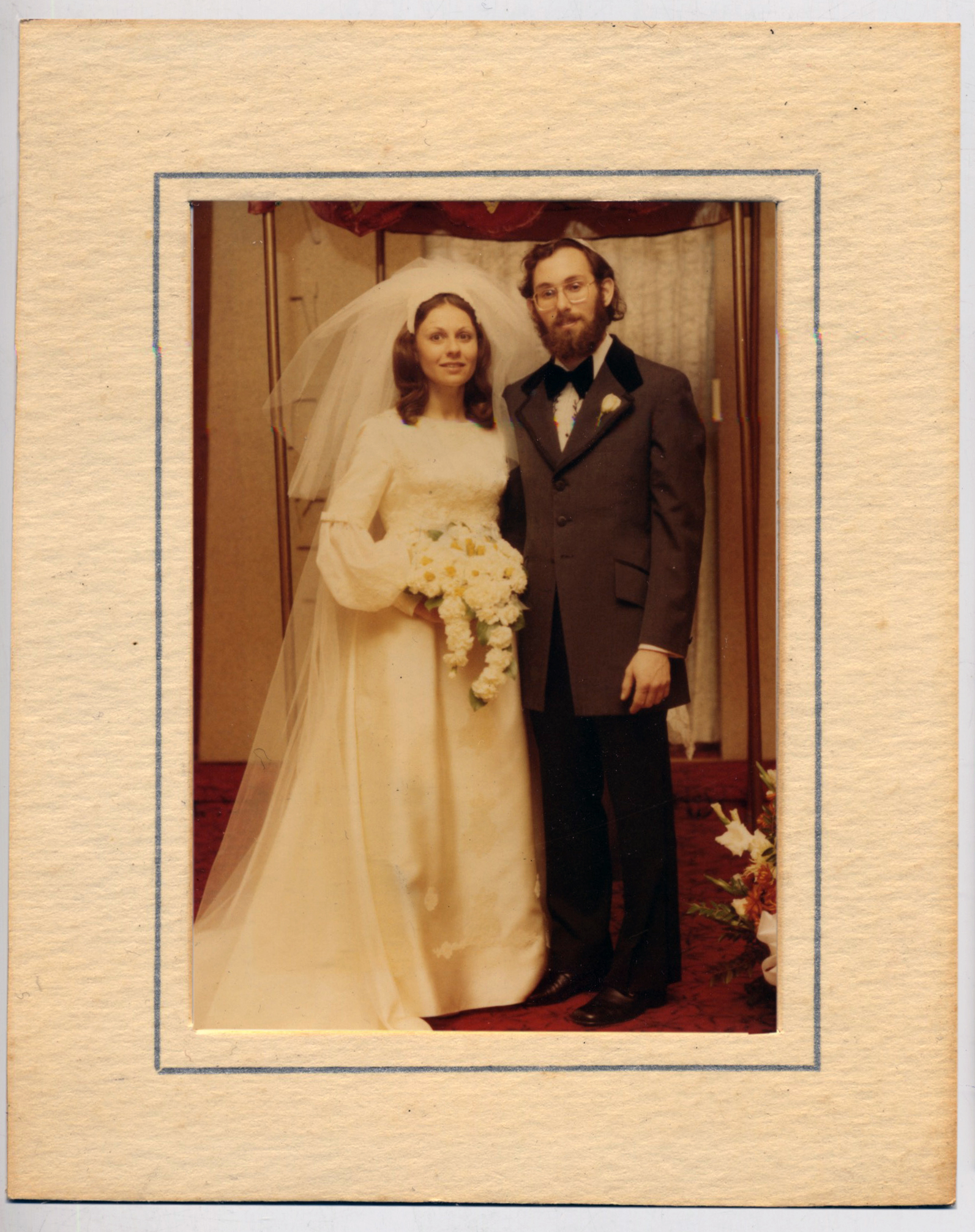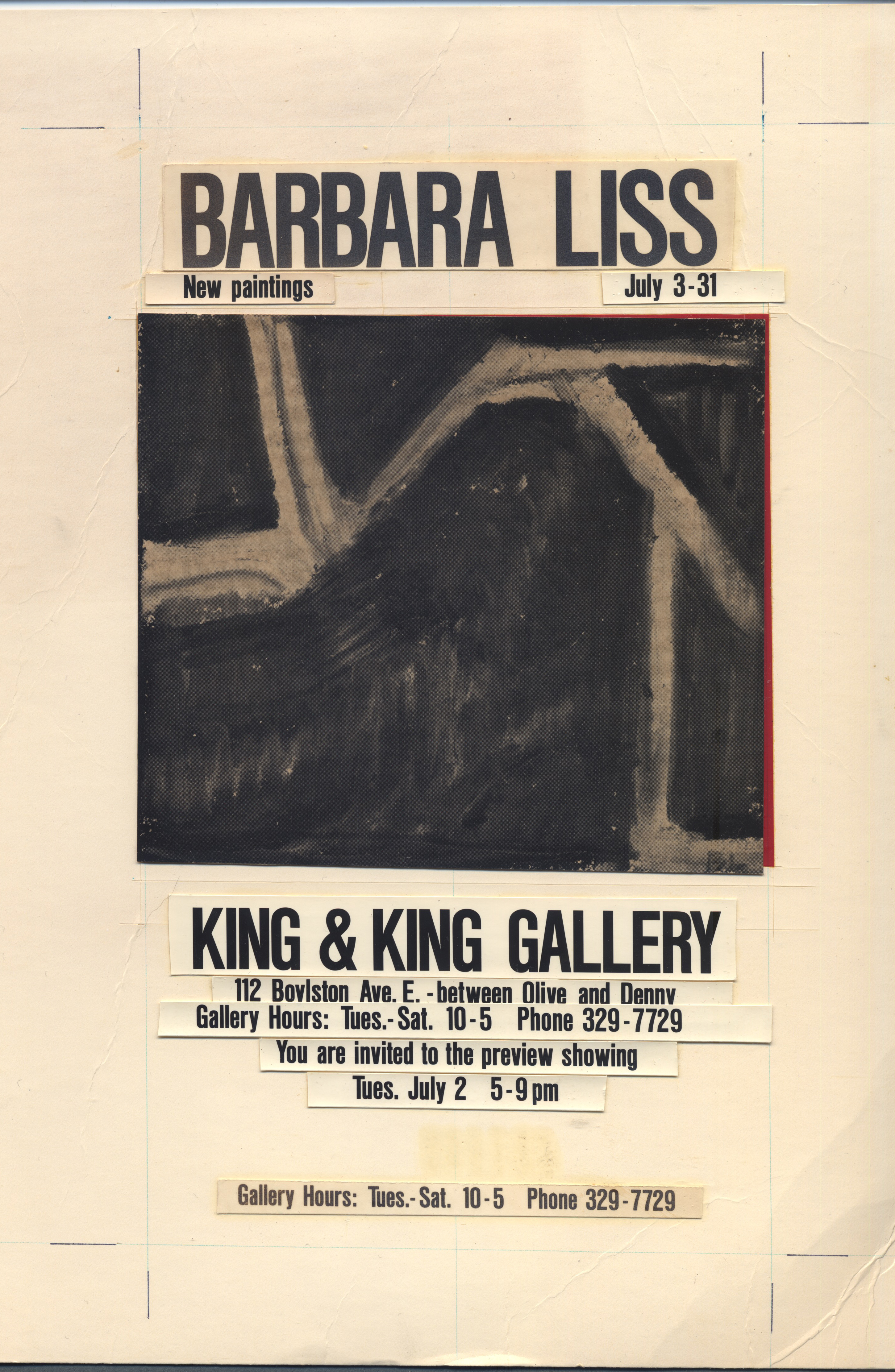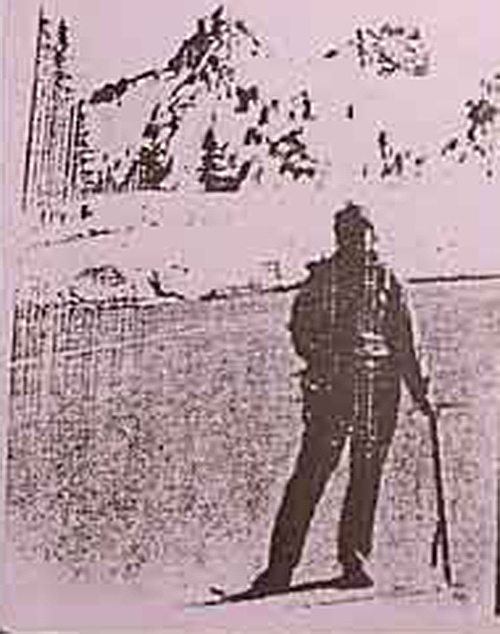 2724 Lakeside Way, Seattle, WA (1972-74)
Marriage to Terry Liss, Feb 19, 1972, divorced April, 1974.
(images © Barbara Rosenthal, 2015)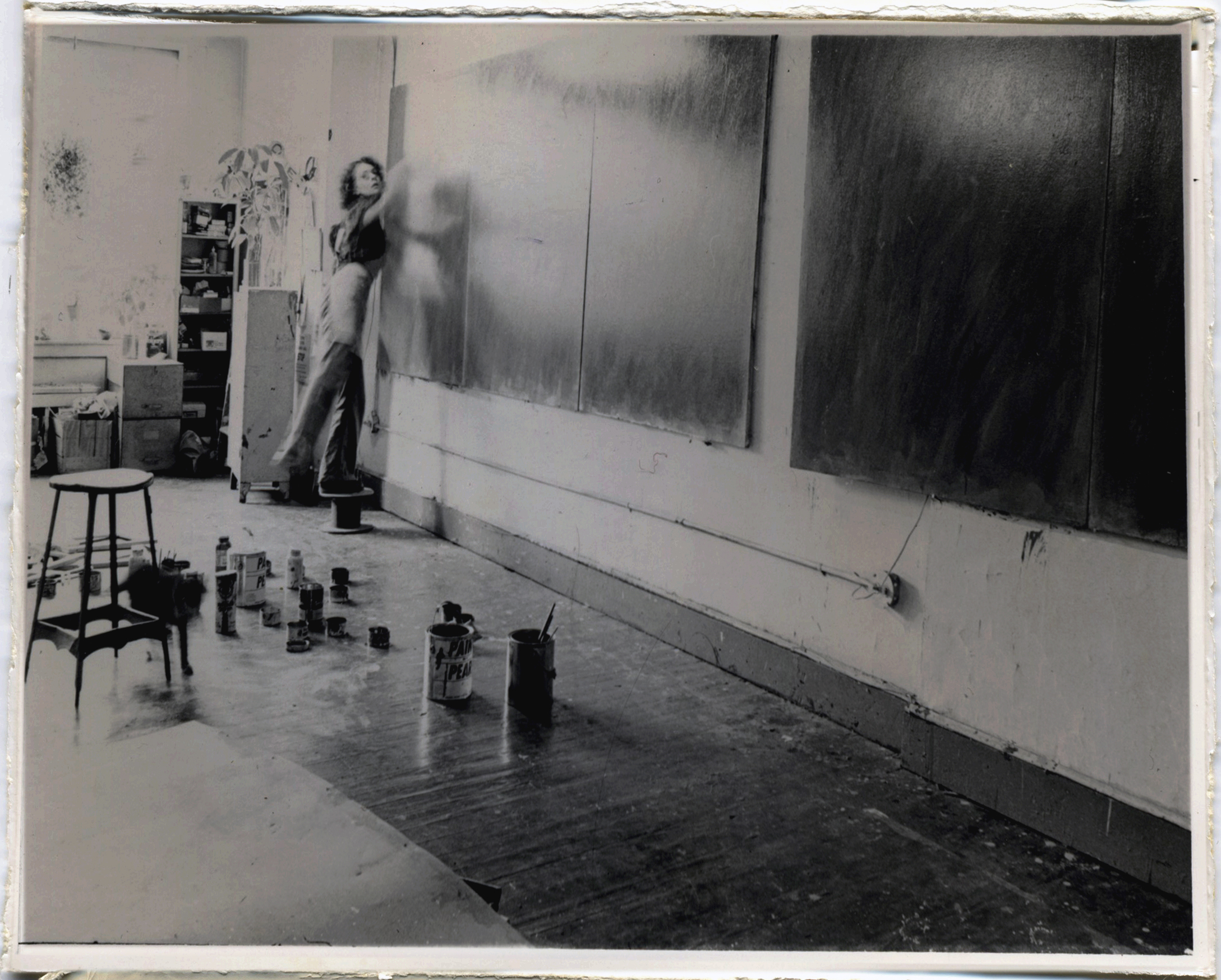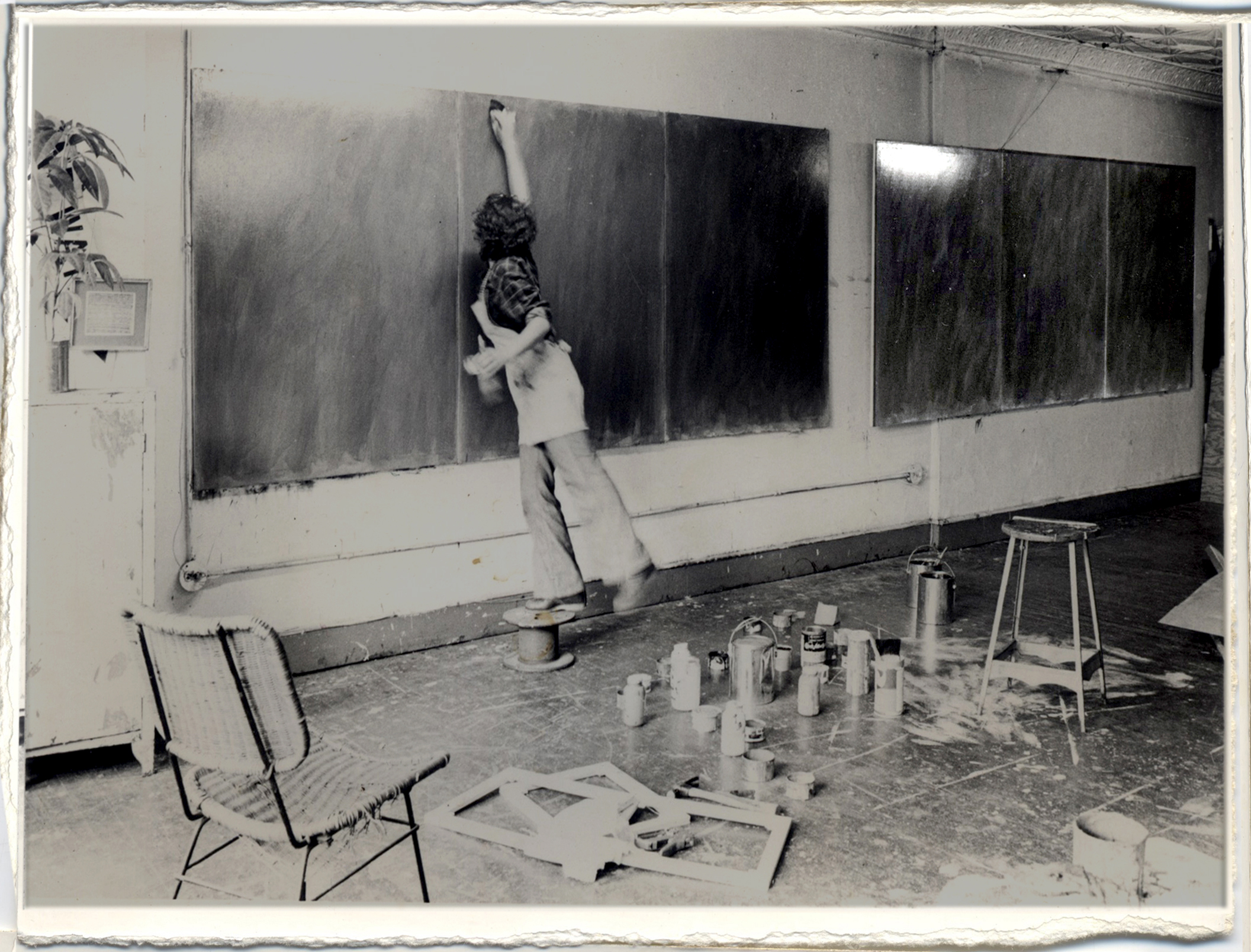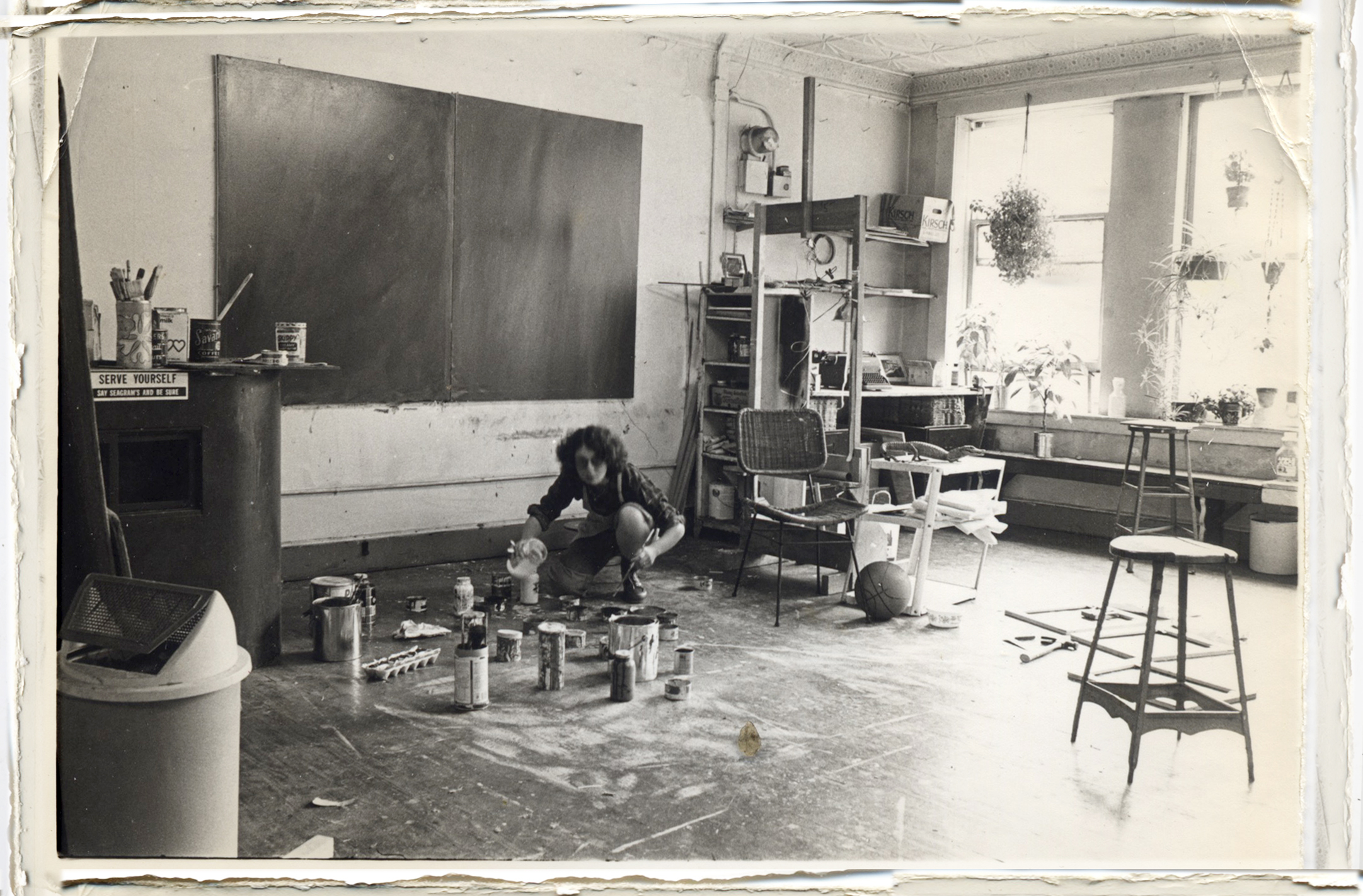 95 Avenue B, New York, NY(1974-76)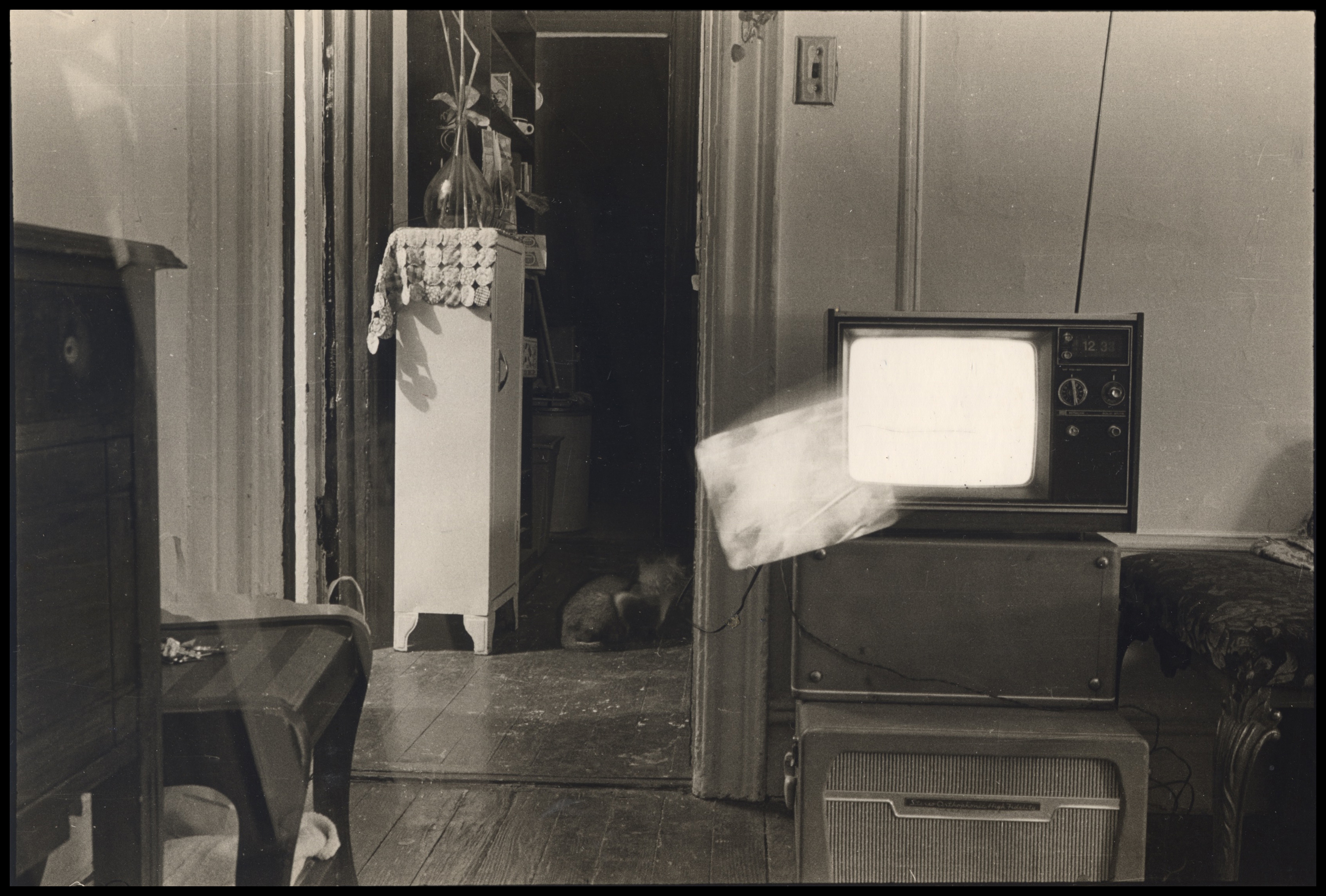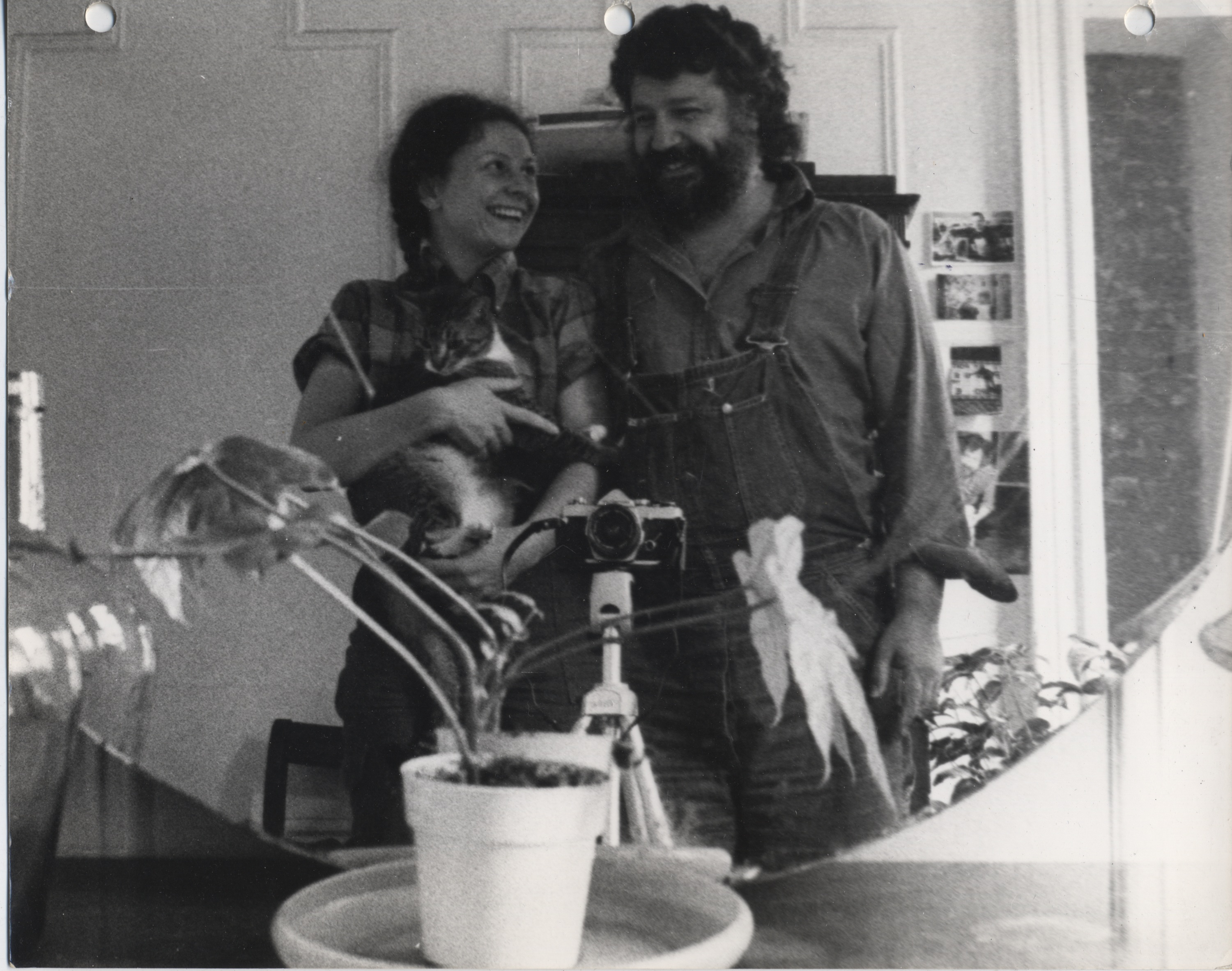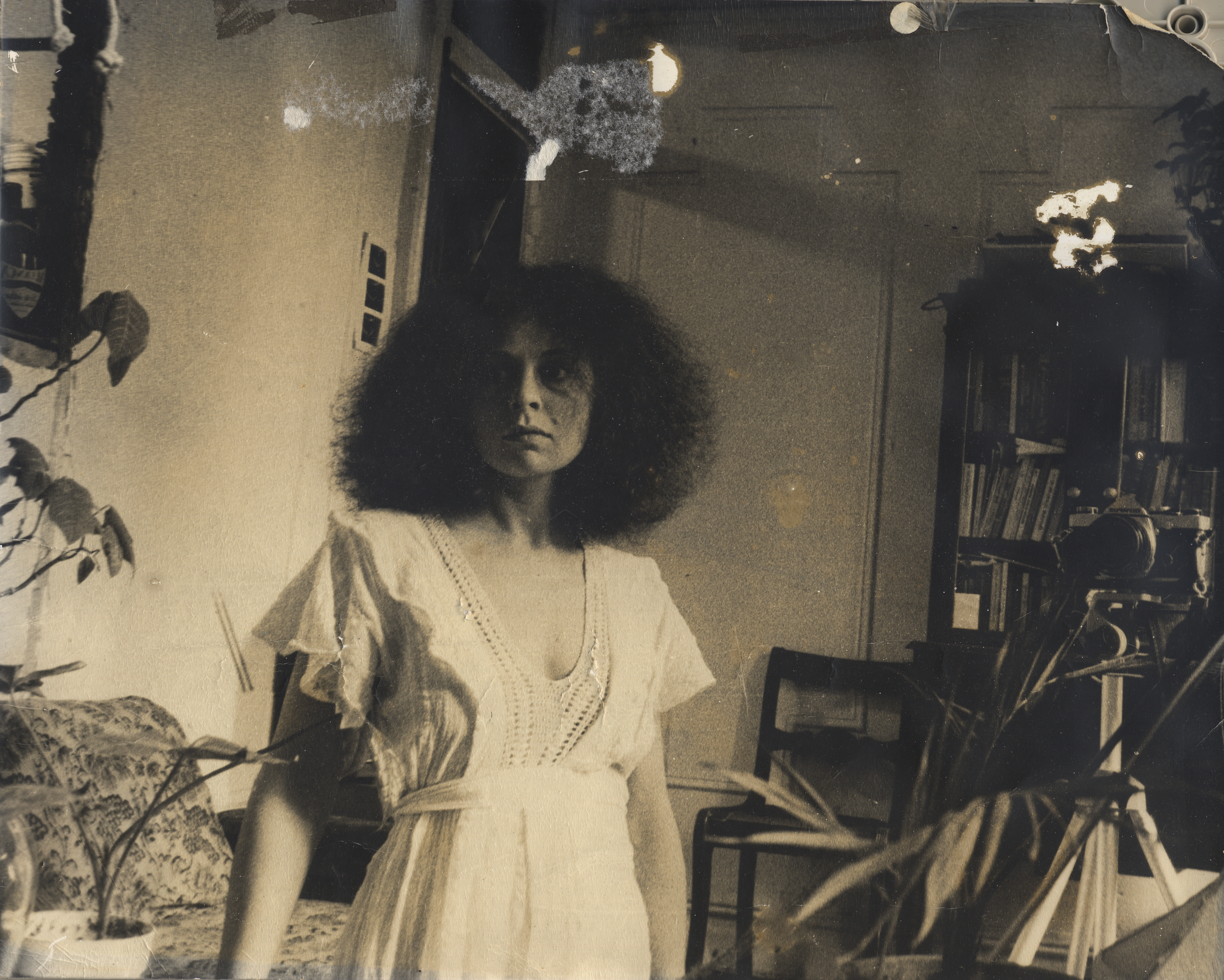 25 Thomson St, New York, NY (1976)
(images © Barbara Rosenthal)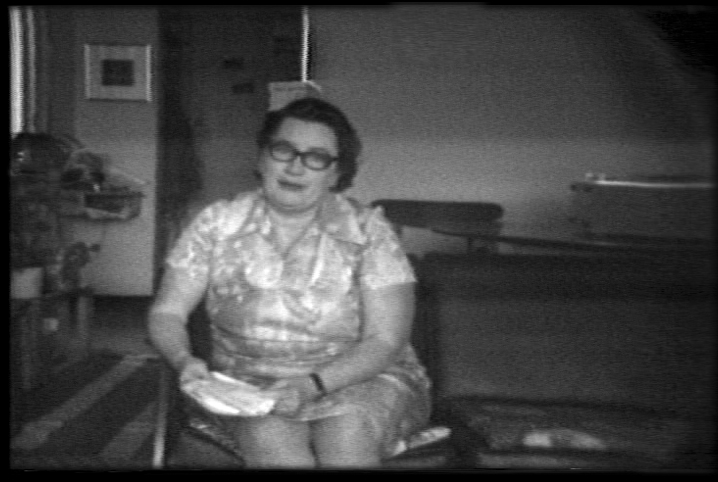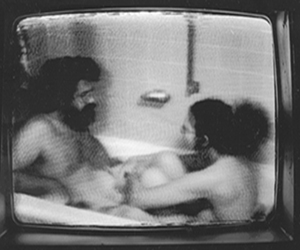 Faculty Housing, 110 Dorsey Street, Apt. 103, Columbia, MO 65201 (1976-77)
Image: 1. Still frame of actor Maika reading news, from "Body Found in Suitcases" video by Barbara Rosenthal
2. Still frame of Bill Creston with Barbara Rosenthal, from "The Bath" video by Barbara Rosenthal
(images © Barbara Rosenthal)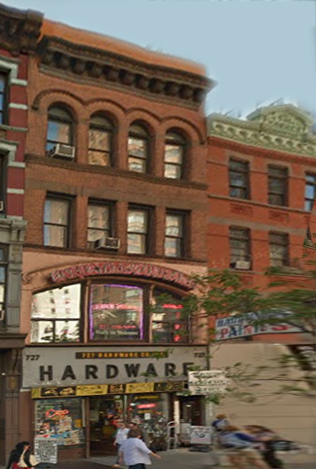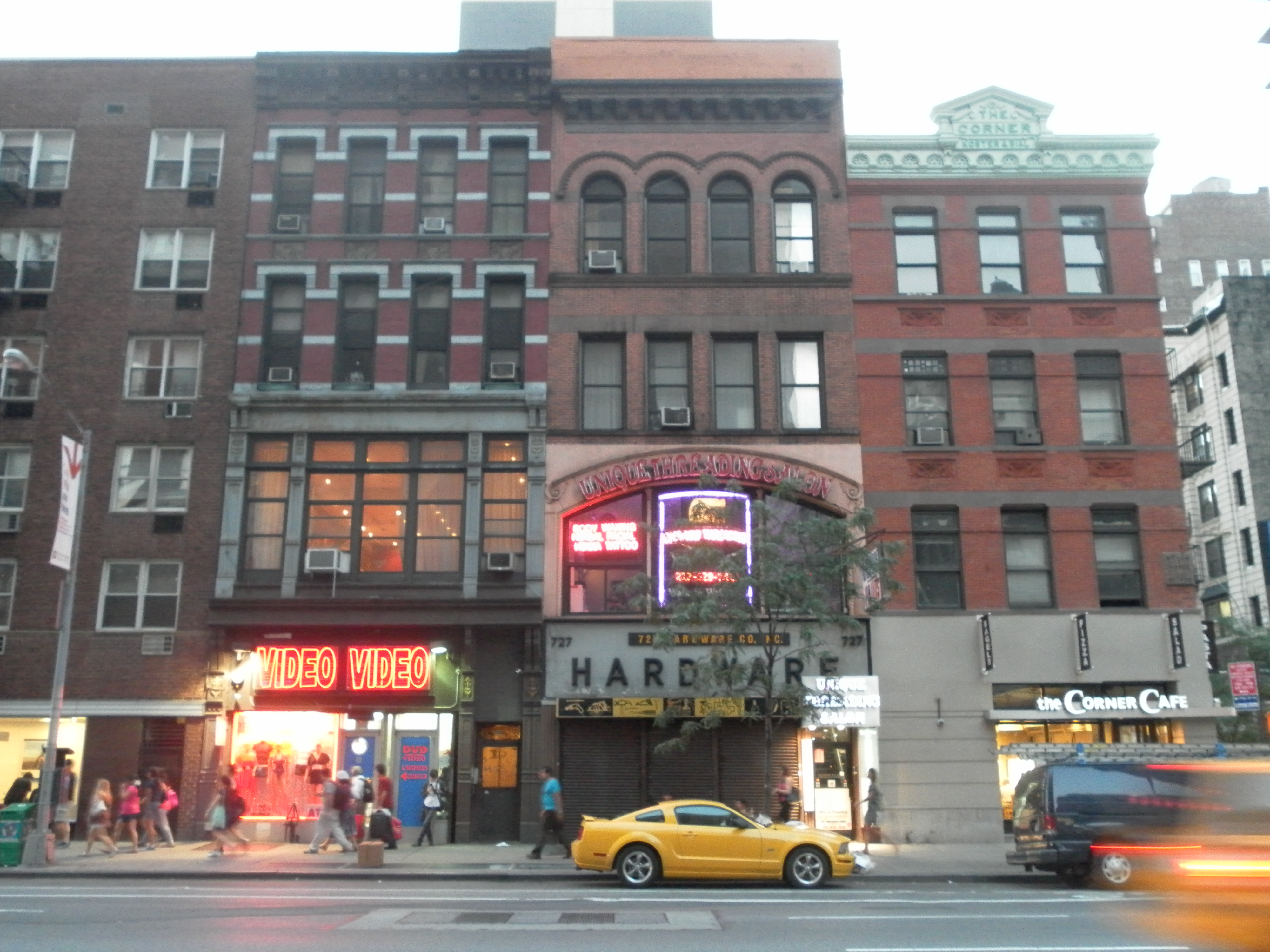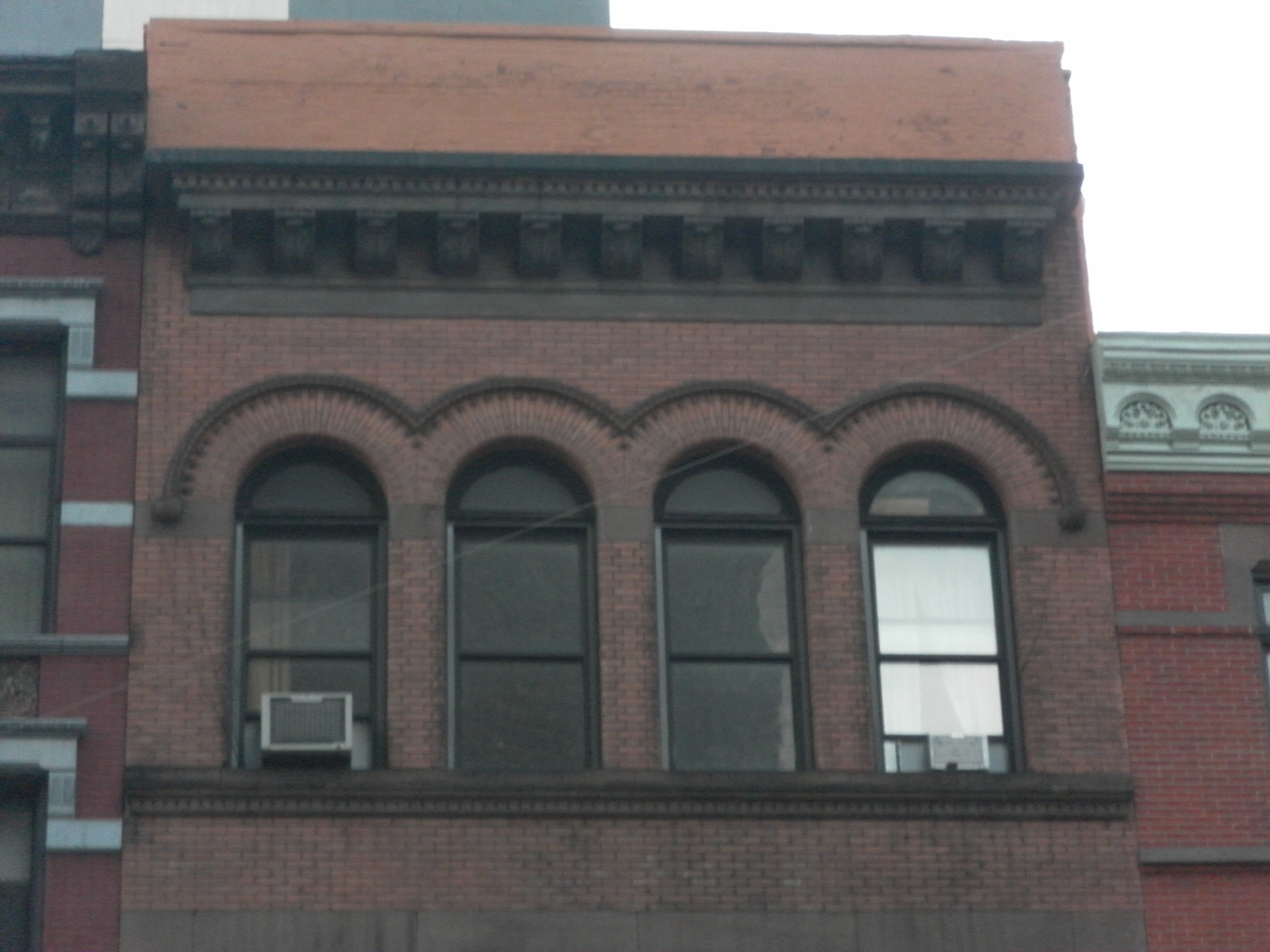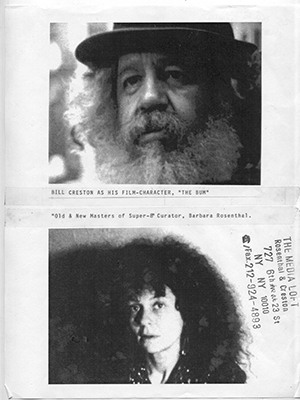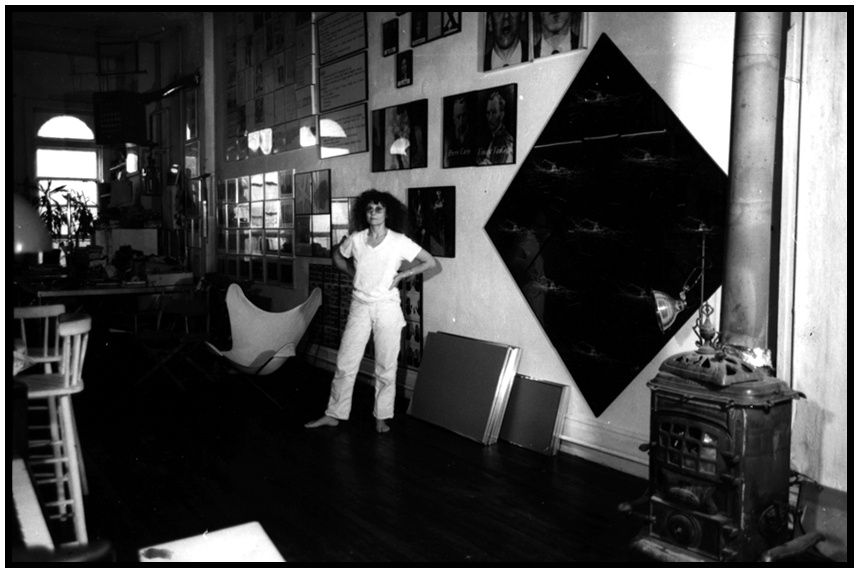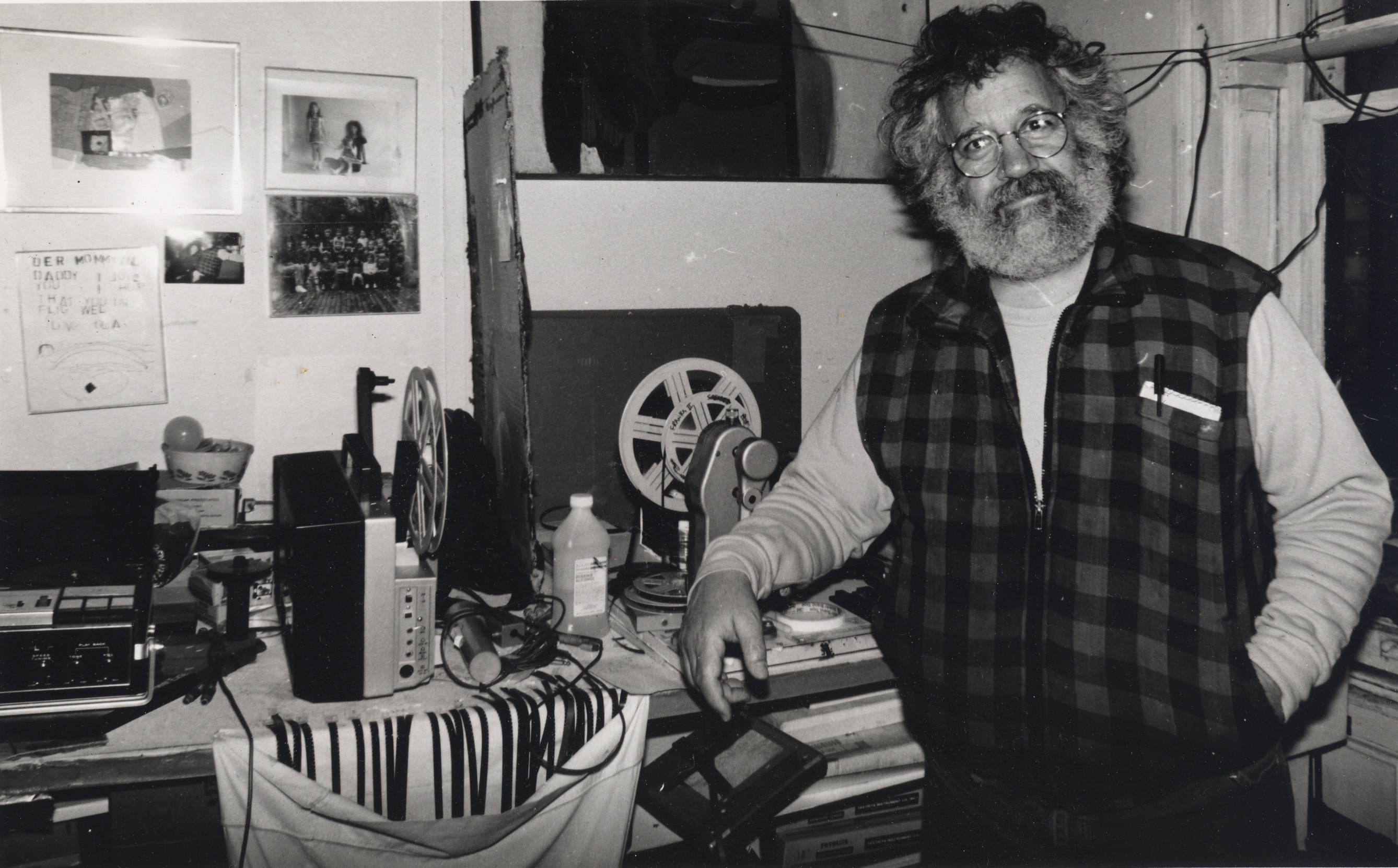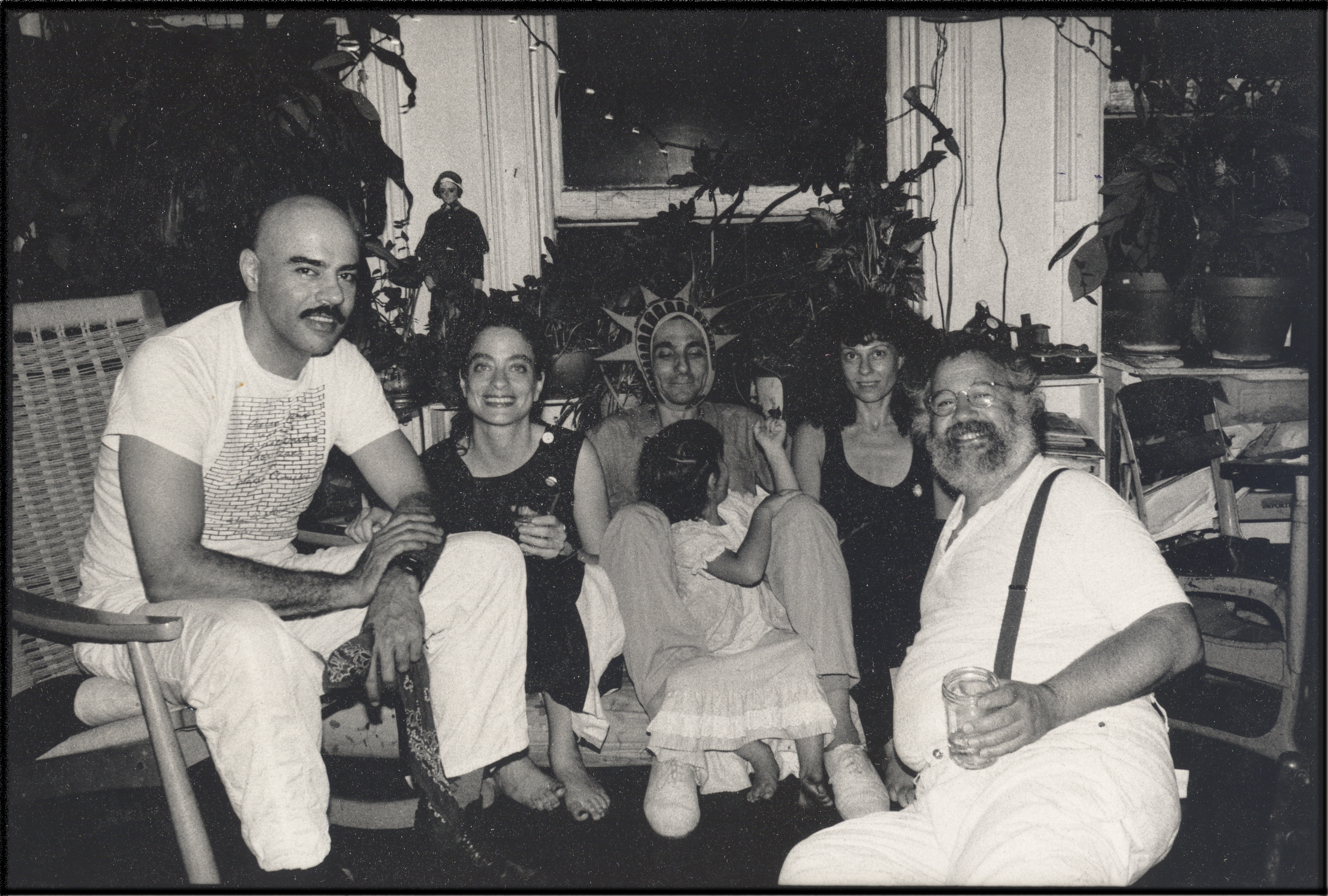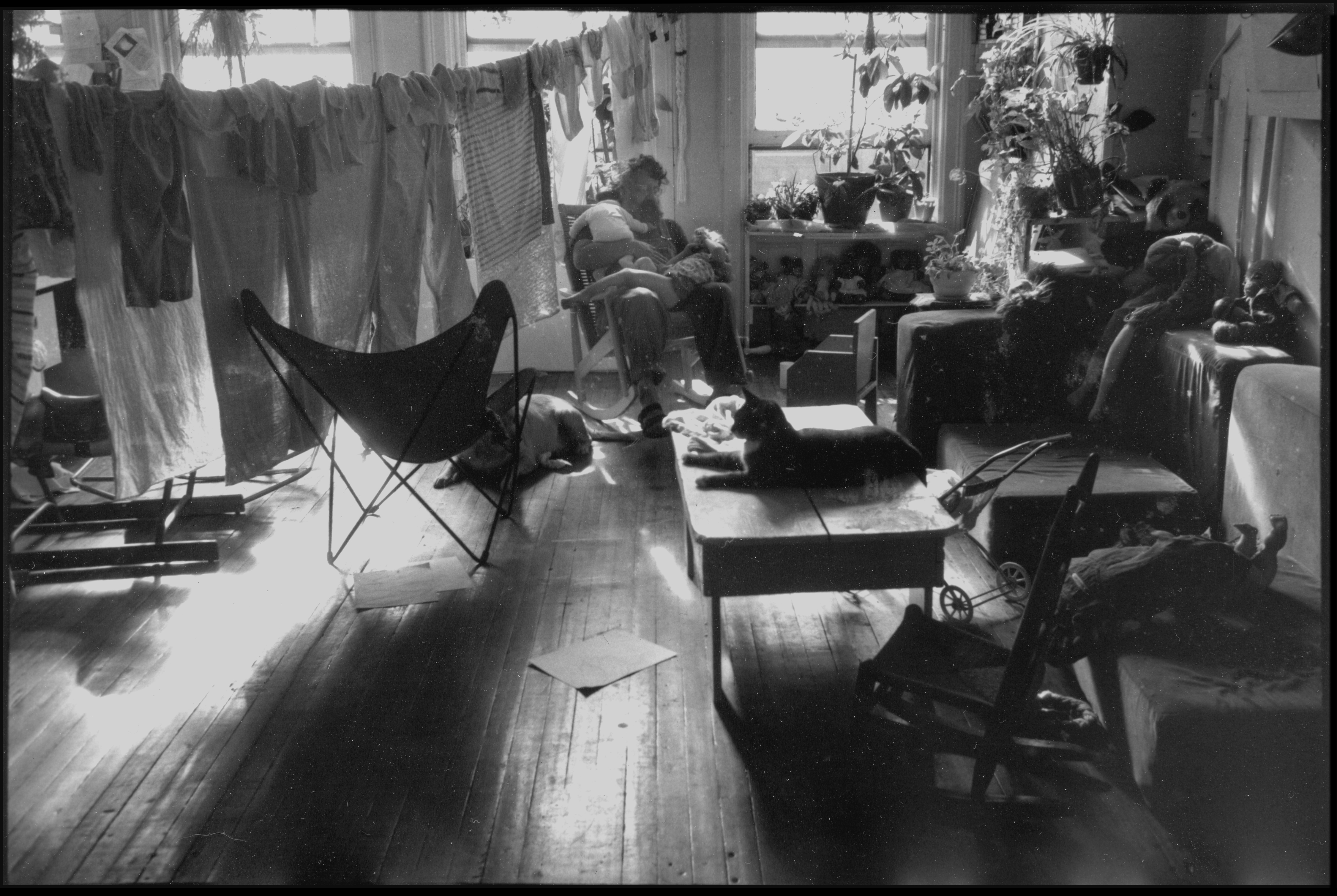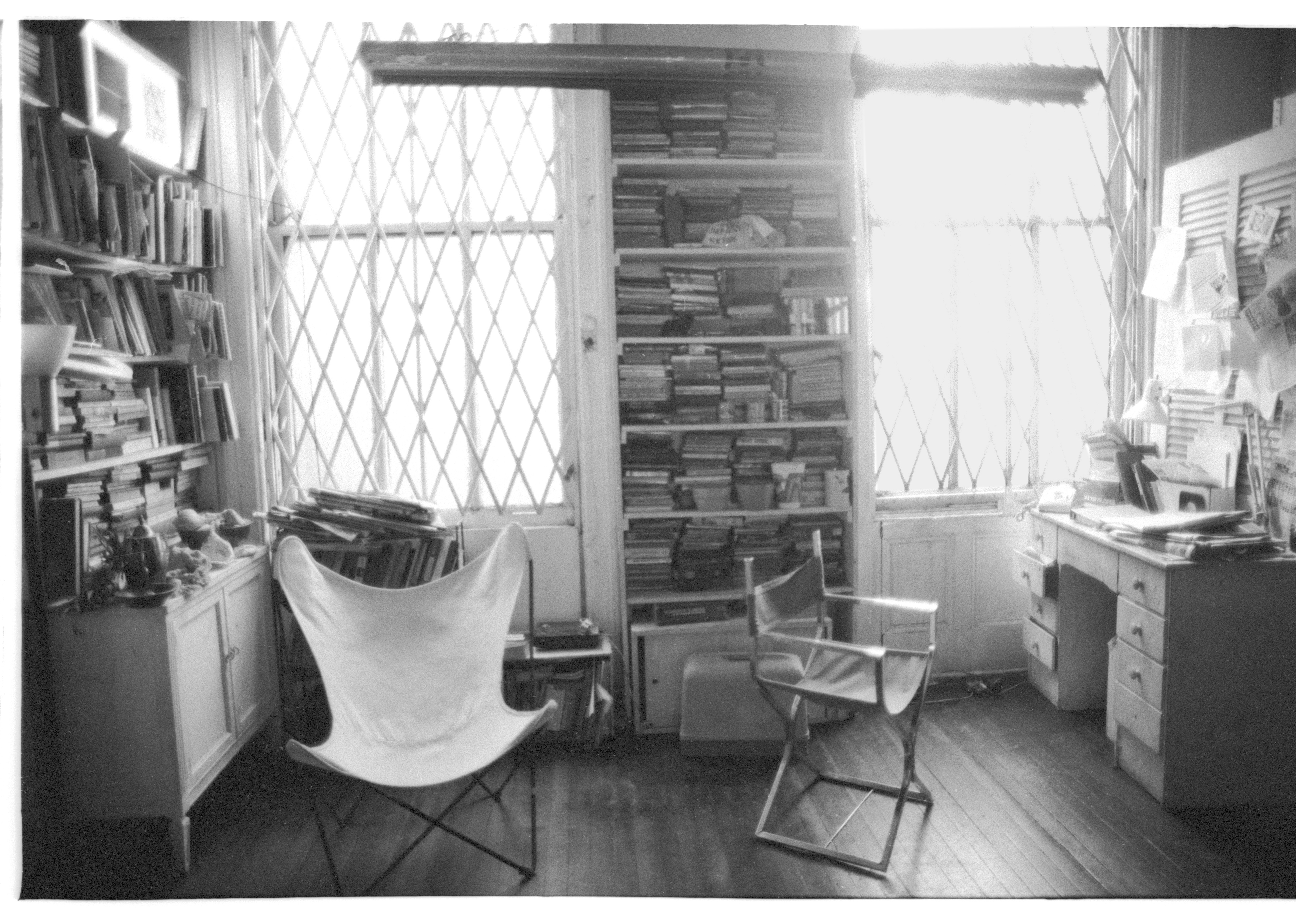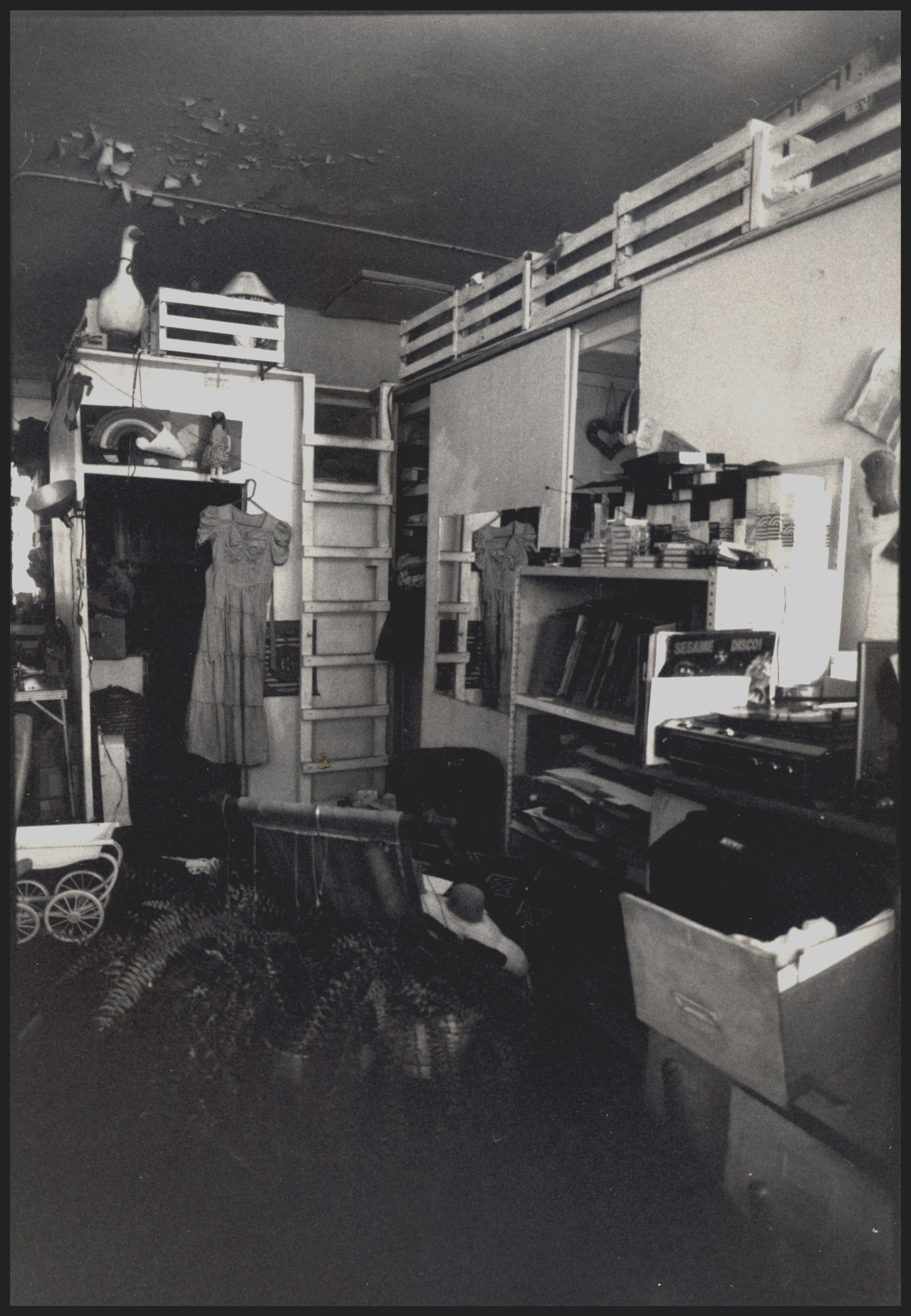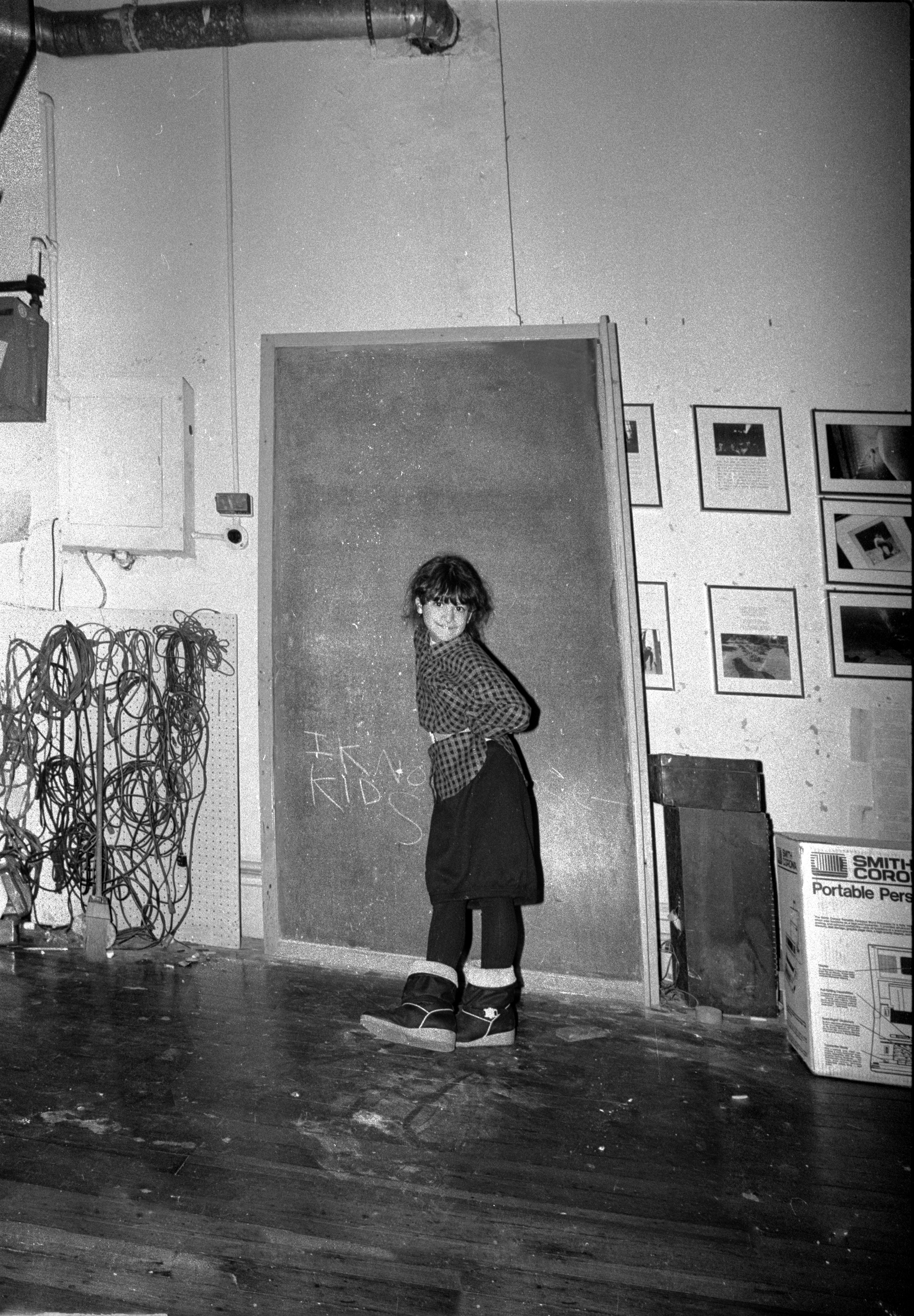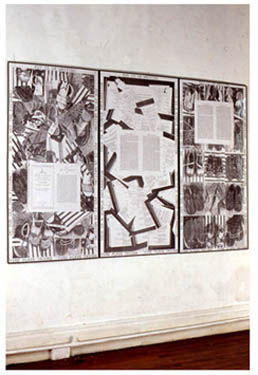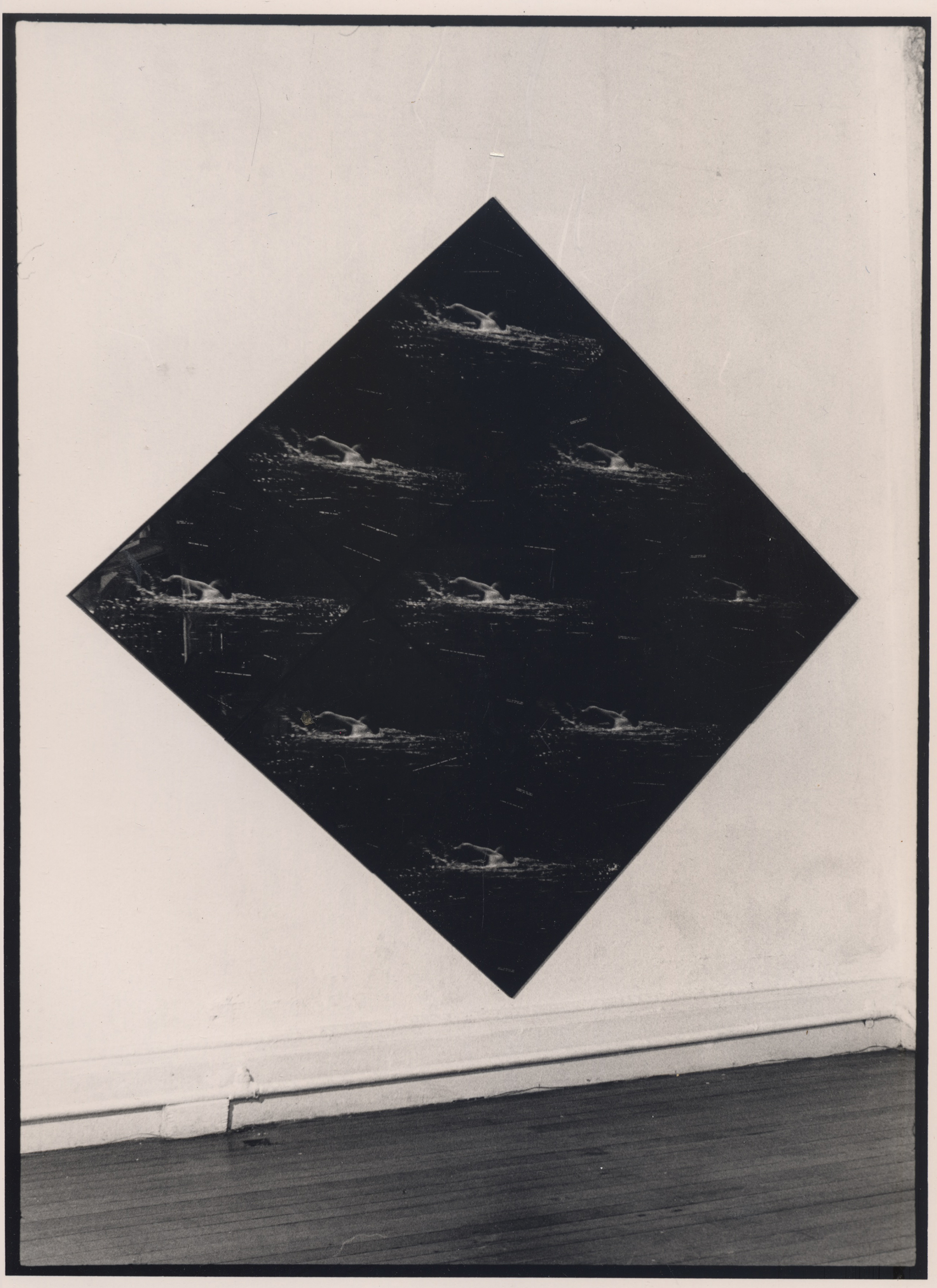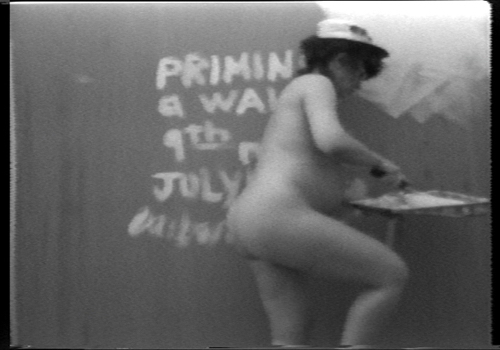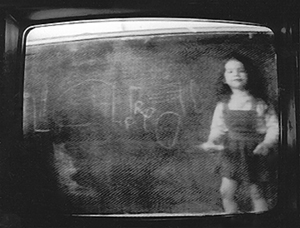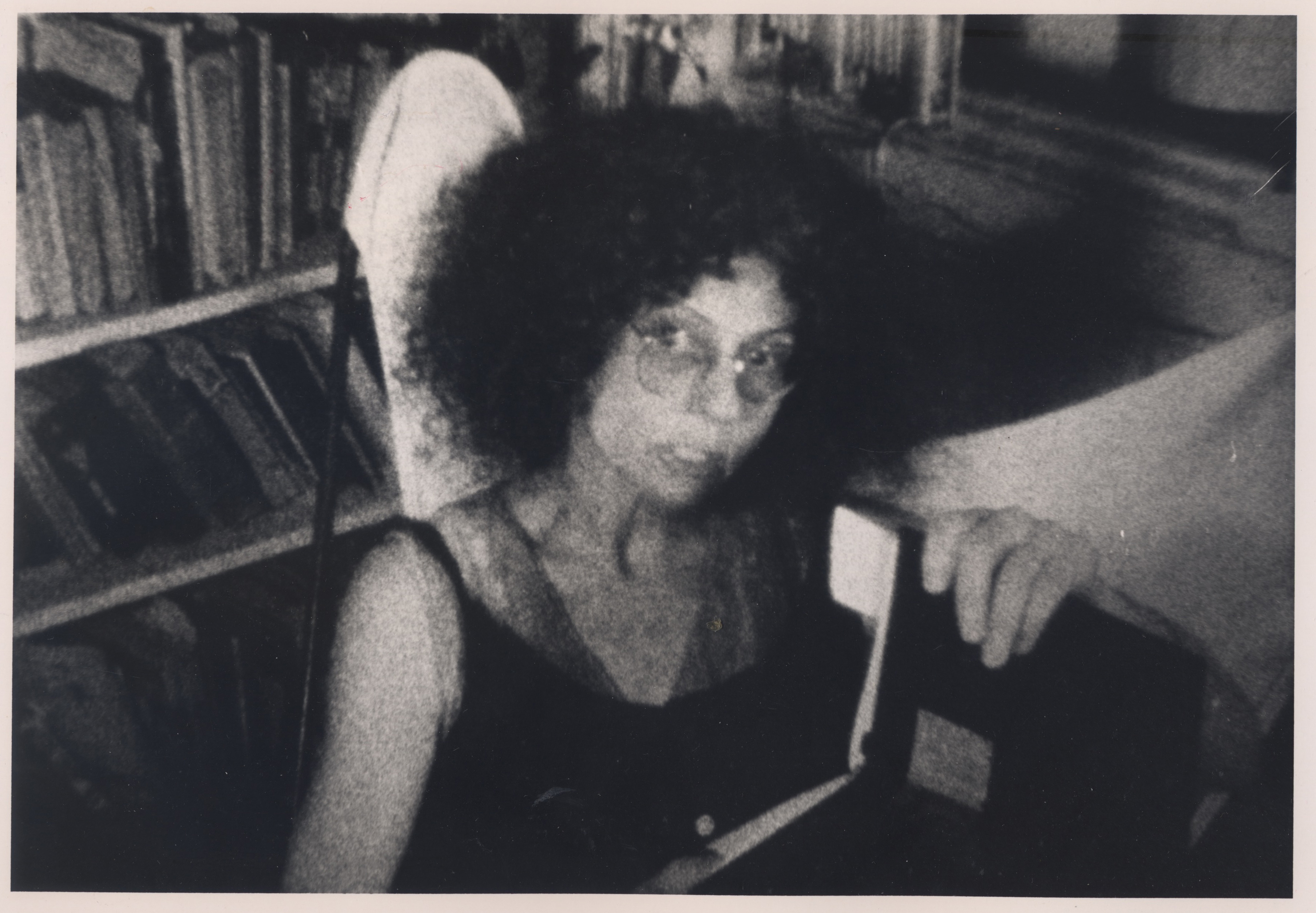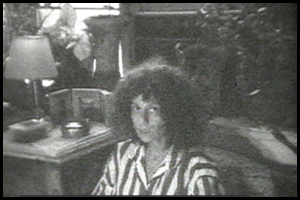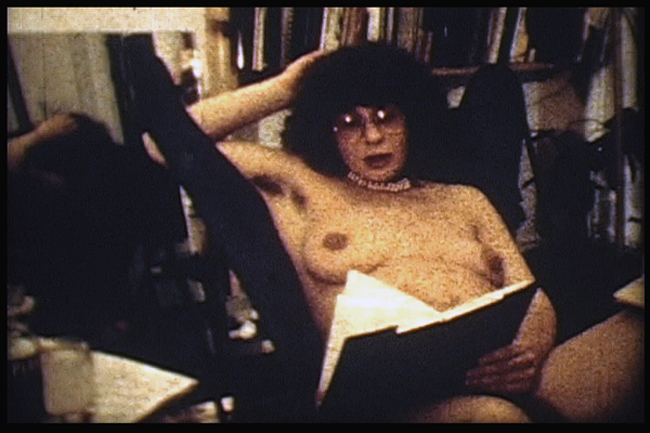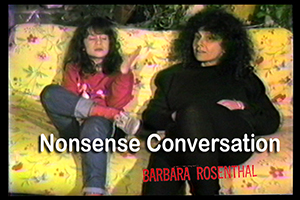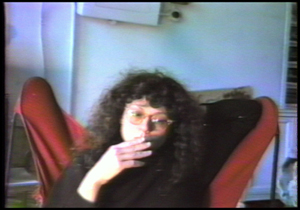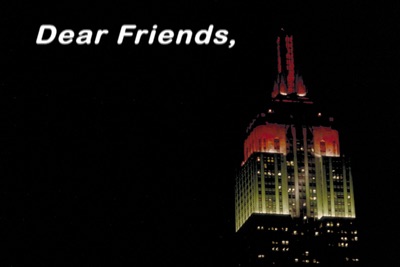 727 Avenue of the Americas, New York, NY (1977-c2000)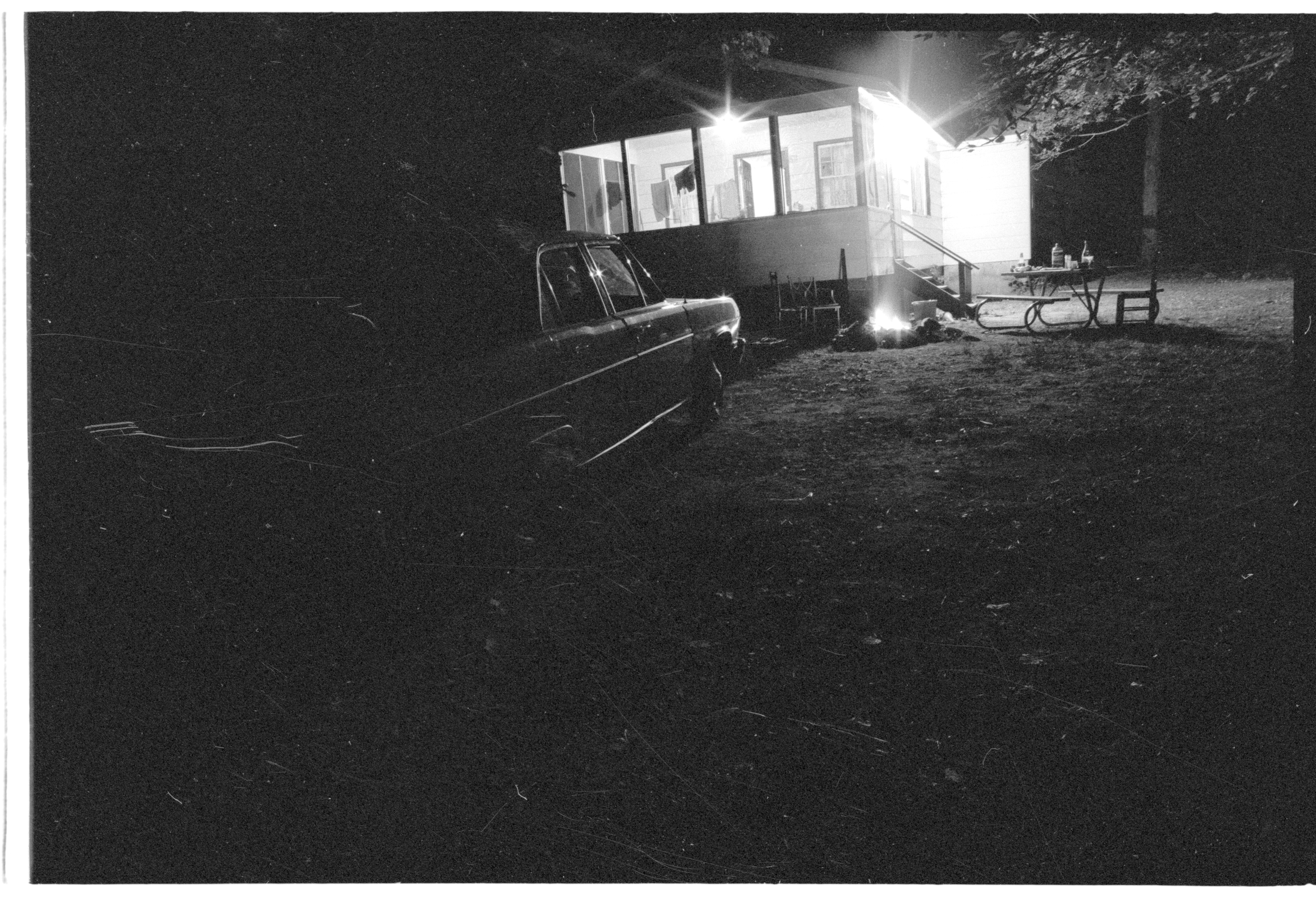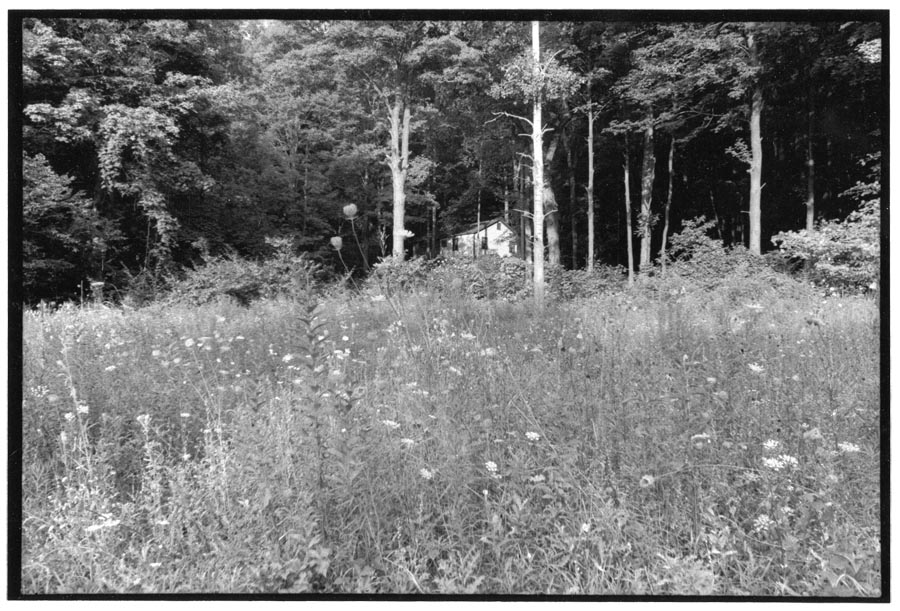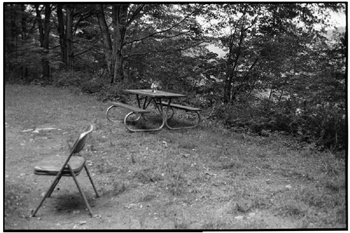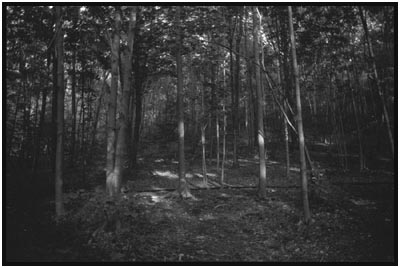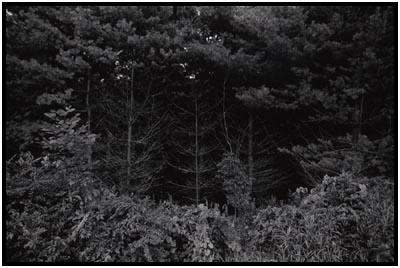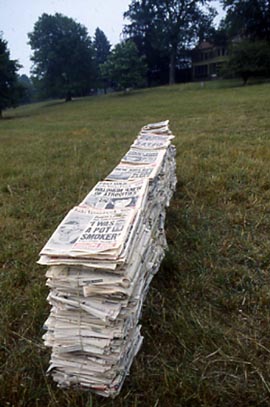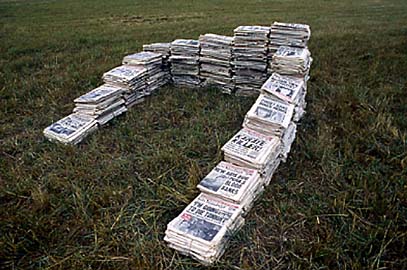 Cabin "New Two," Hudson Guild Farm, Andover, NJ (three weeks every summer, 1983-1992)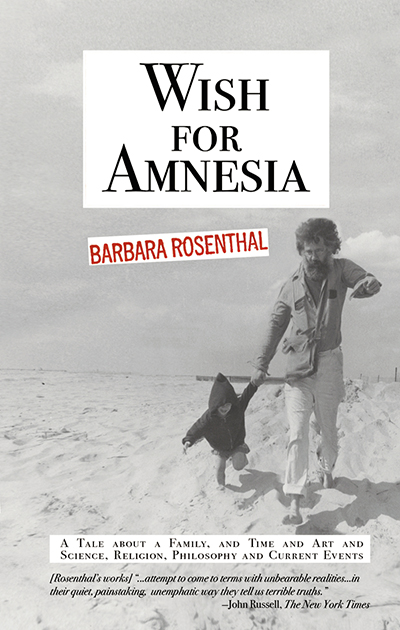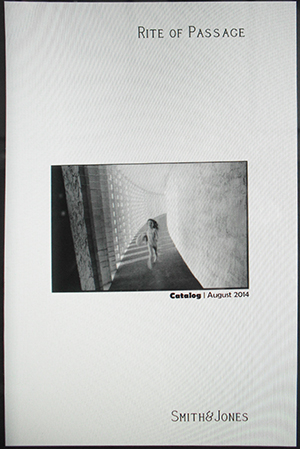 c/o Mr & Mrs Samuel T Creston, Delray Beach, FL (three weeks every winter, 1979-c1990
images: these two book and exhibition projects from the mid 2000s have cover photos taken during those trips.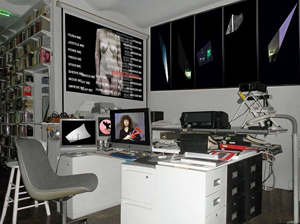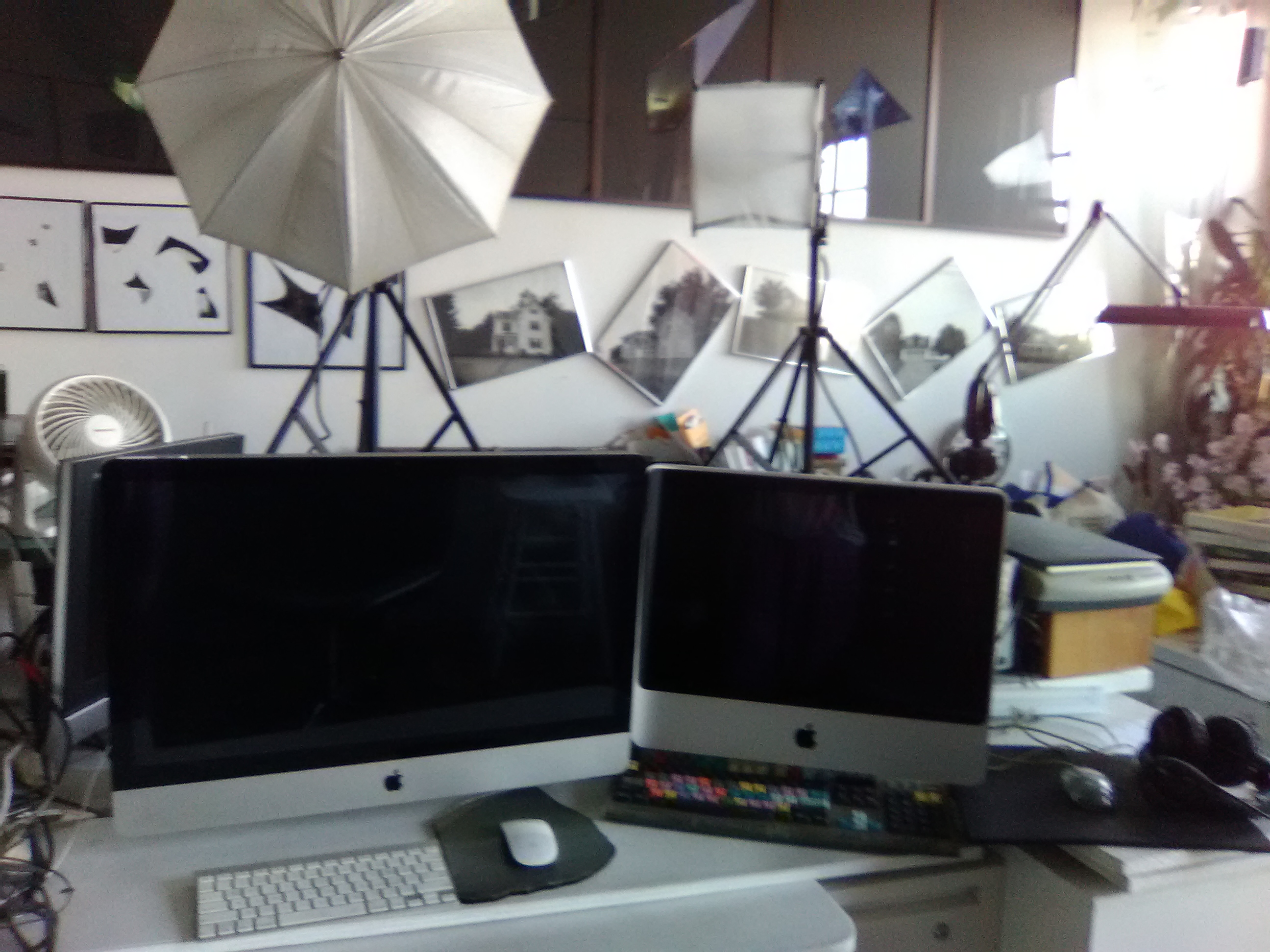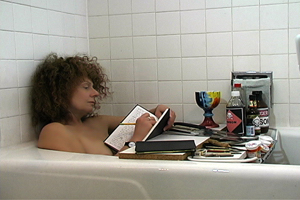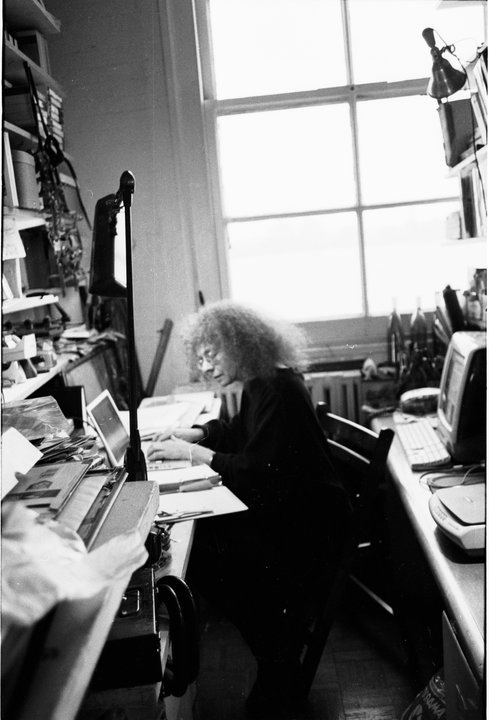 Westbeth Artists' Complex, New York, NY (c2000-
and additional short-term live/work spaces in Beijing, Moscow, Berlin, London, Montreal, Prague.
Six Trunks of Journals, Project Notebooks, Drafts, Mock-ups and Proto-Editions :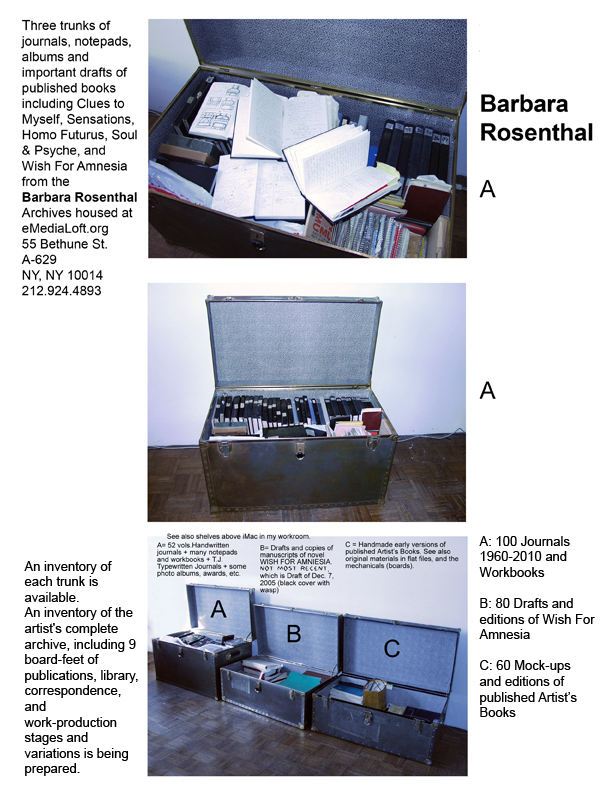 Psychiatric Records: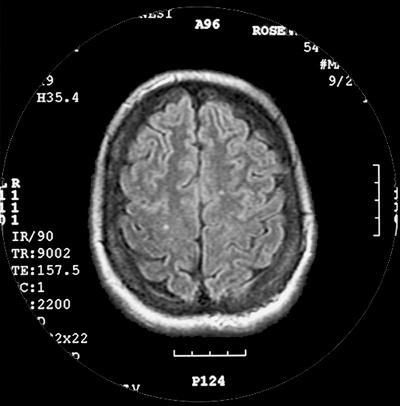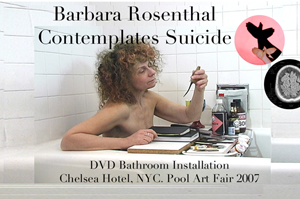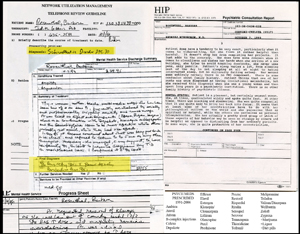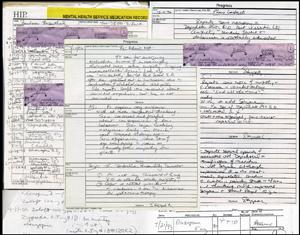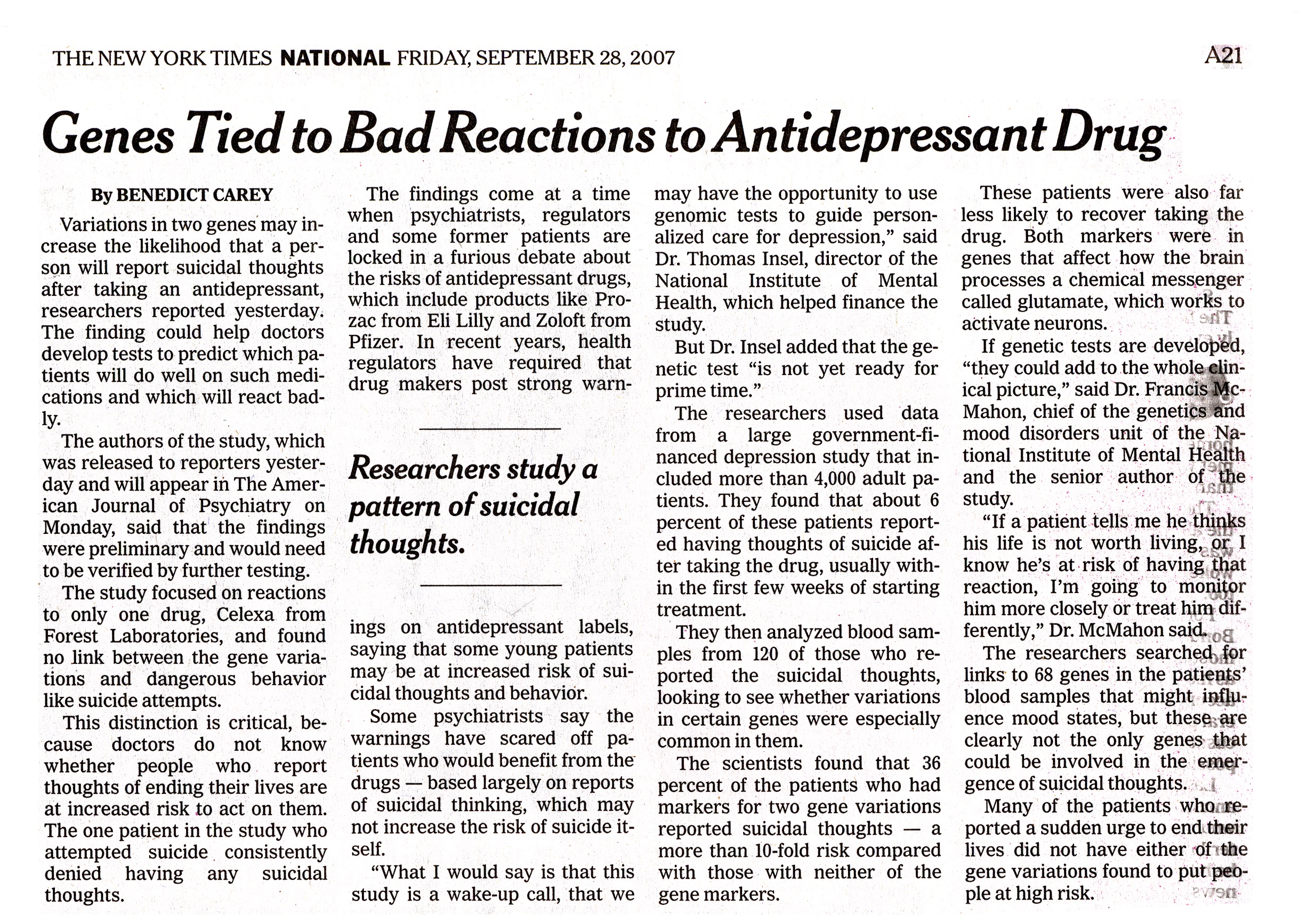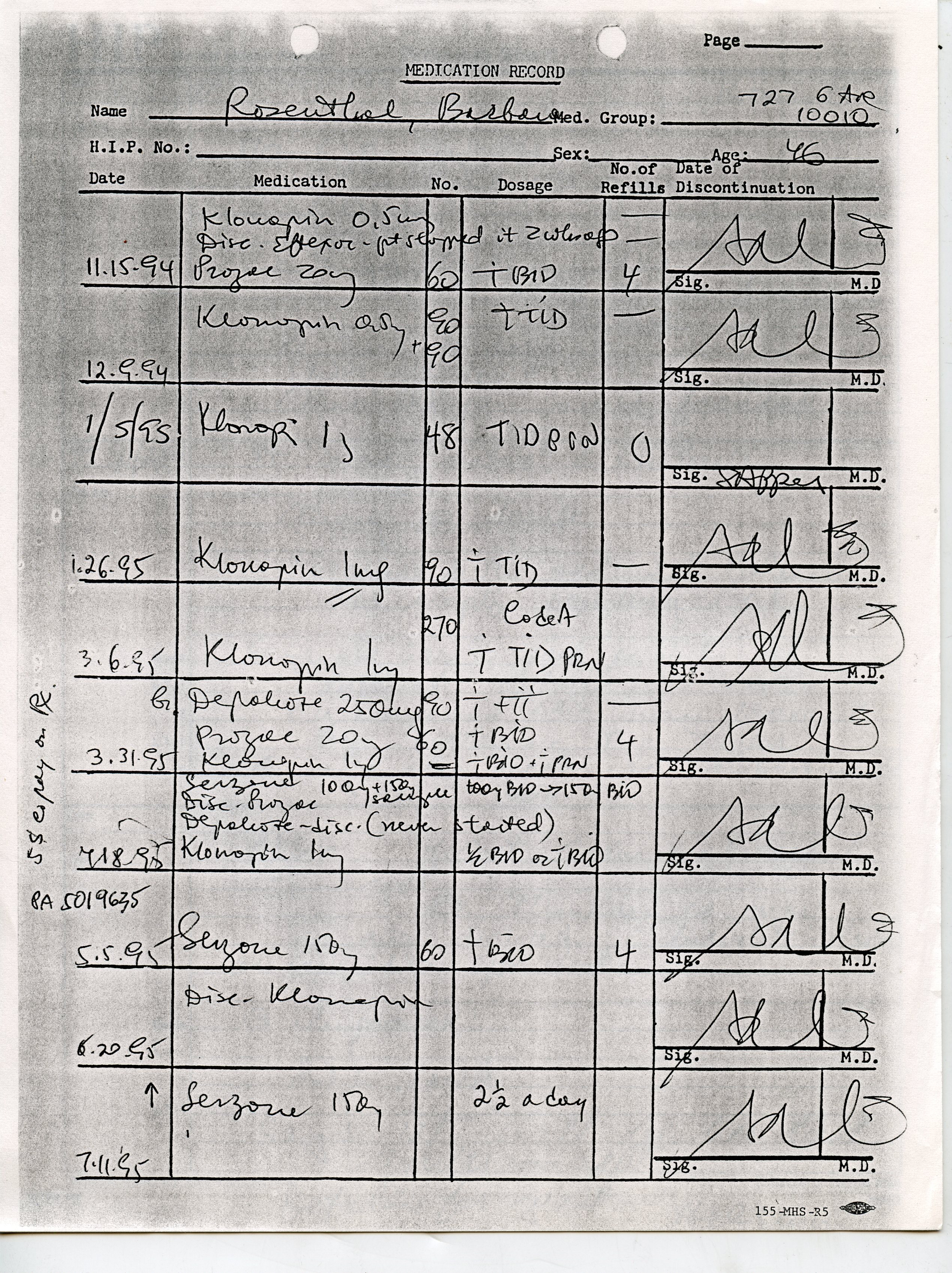 PSYCH MEDS, Off-lable Psychoreactive Meds, Anti-Side Effects Meds & Self-Medicating Substances: 1991-2006:
Ambien, Atavil, Ativan, B-complex injections, Celexa, Depakote, Effexor, Elavil, Estrogen, Klonopin/Clonazepam, Lithium, Olanzapine, Paxil, Prednisone, Prozac, Restoril, Risperdal, Ritalin, Seroquel, Serzone, Temazapam, Thioridizine, Tofranil/Melipramine, Trilafon, Valium/Diazepam, Wellbutrin, Zoloft, Zyprexa, +Marijuana, +Liquor, +Diet pills (for the 30lb weight-gain they caused)
Faculty Photographs: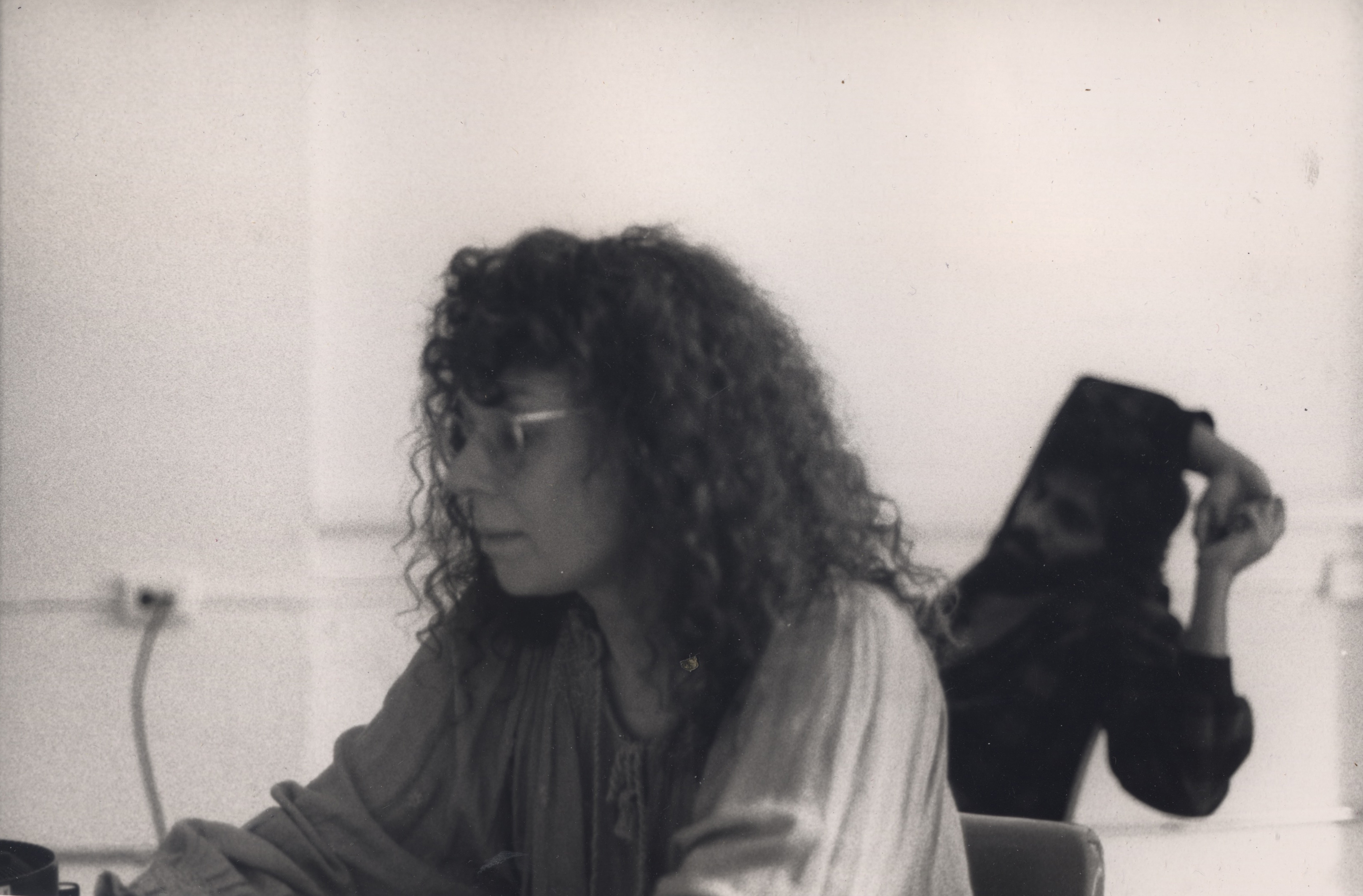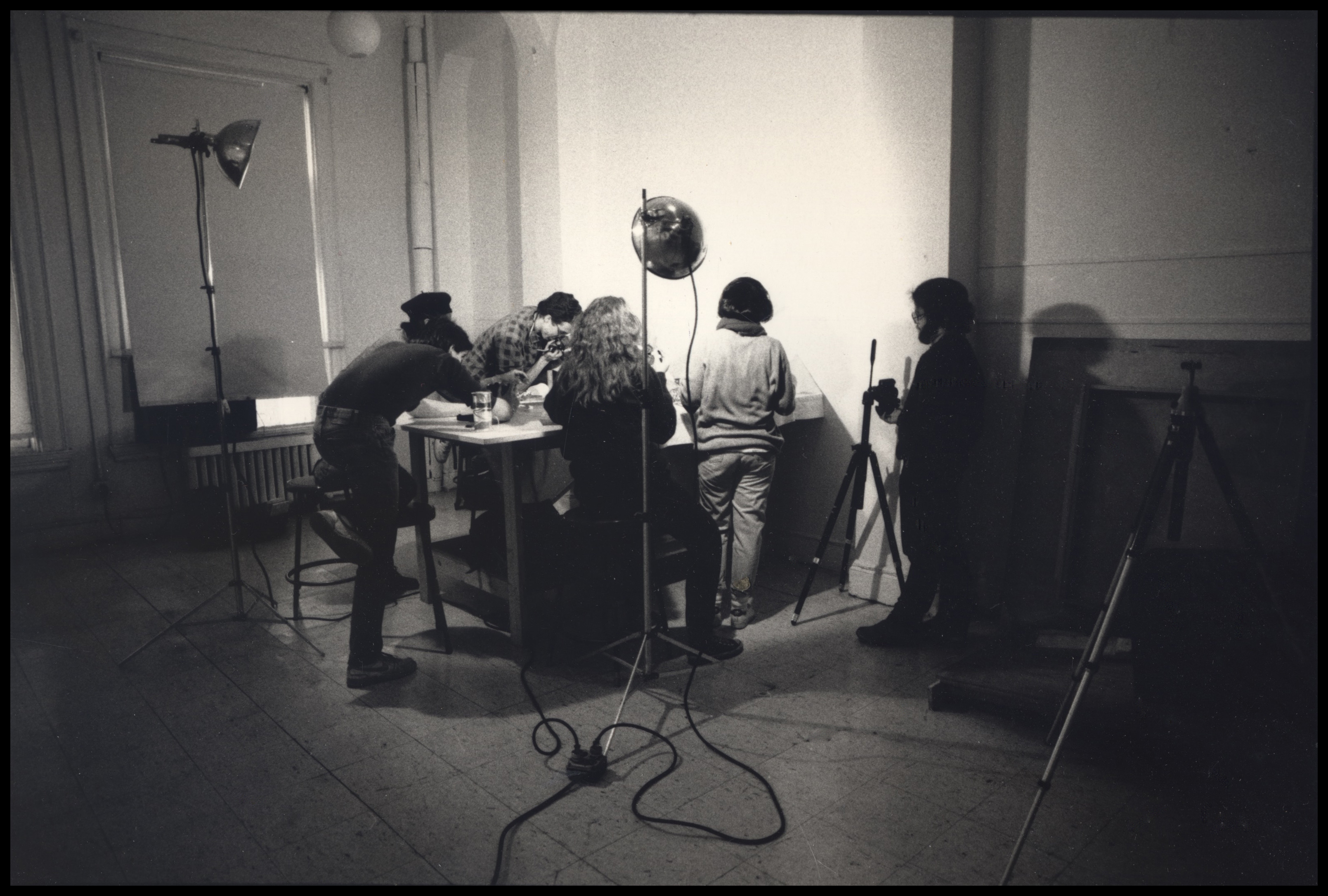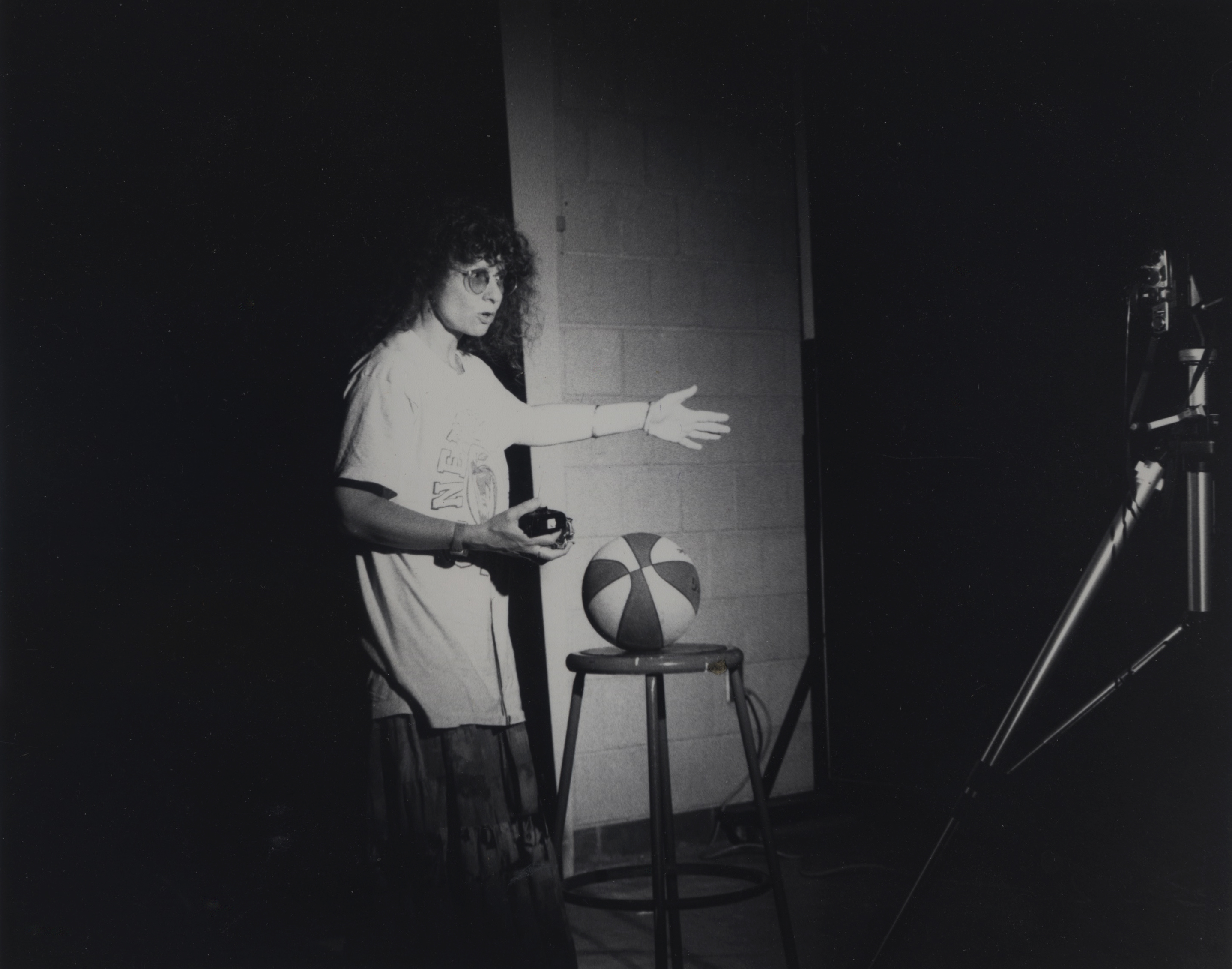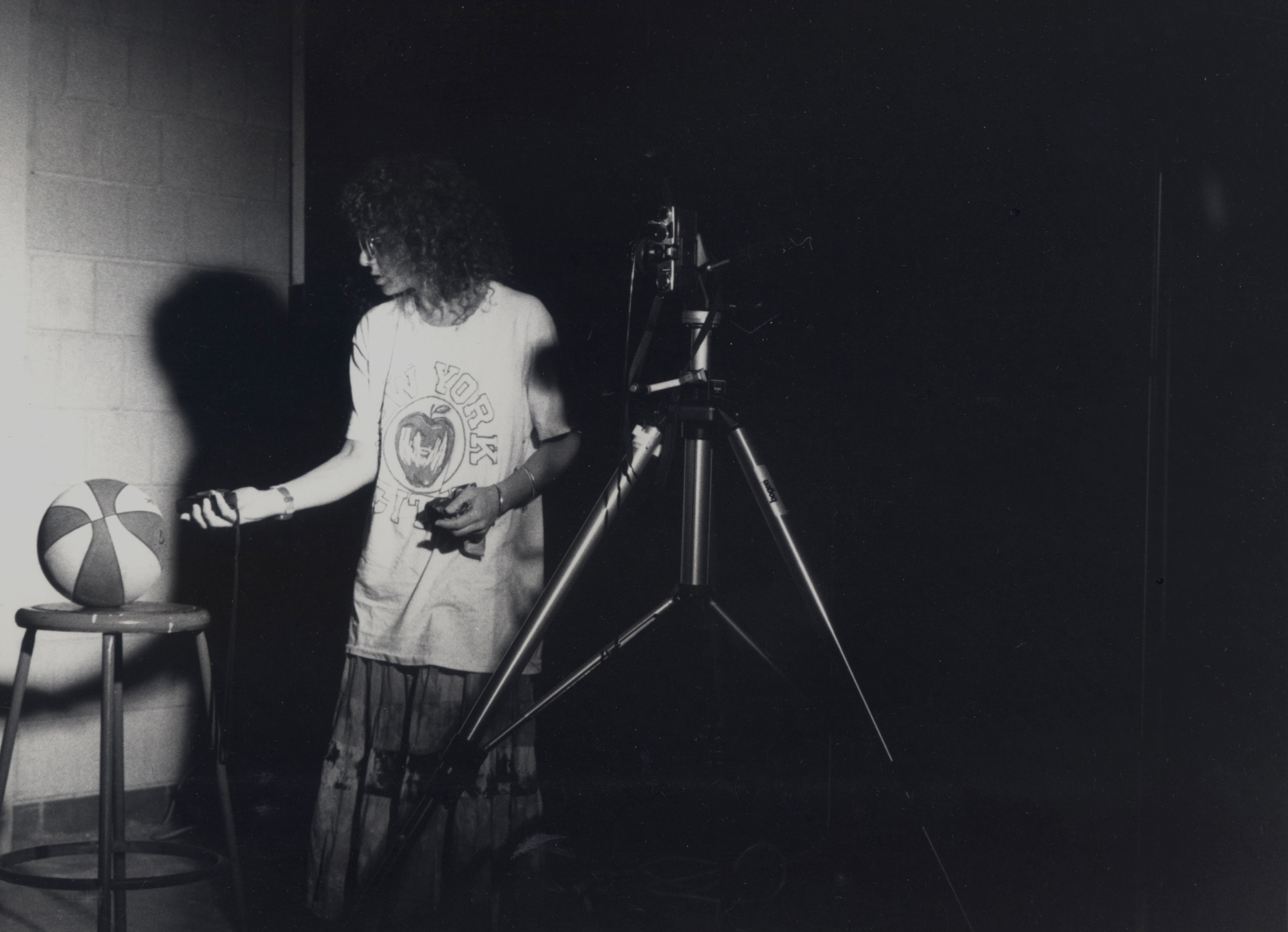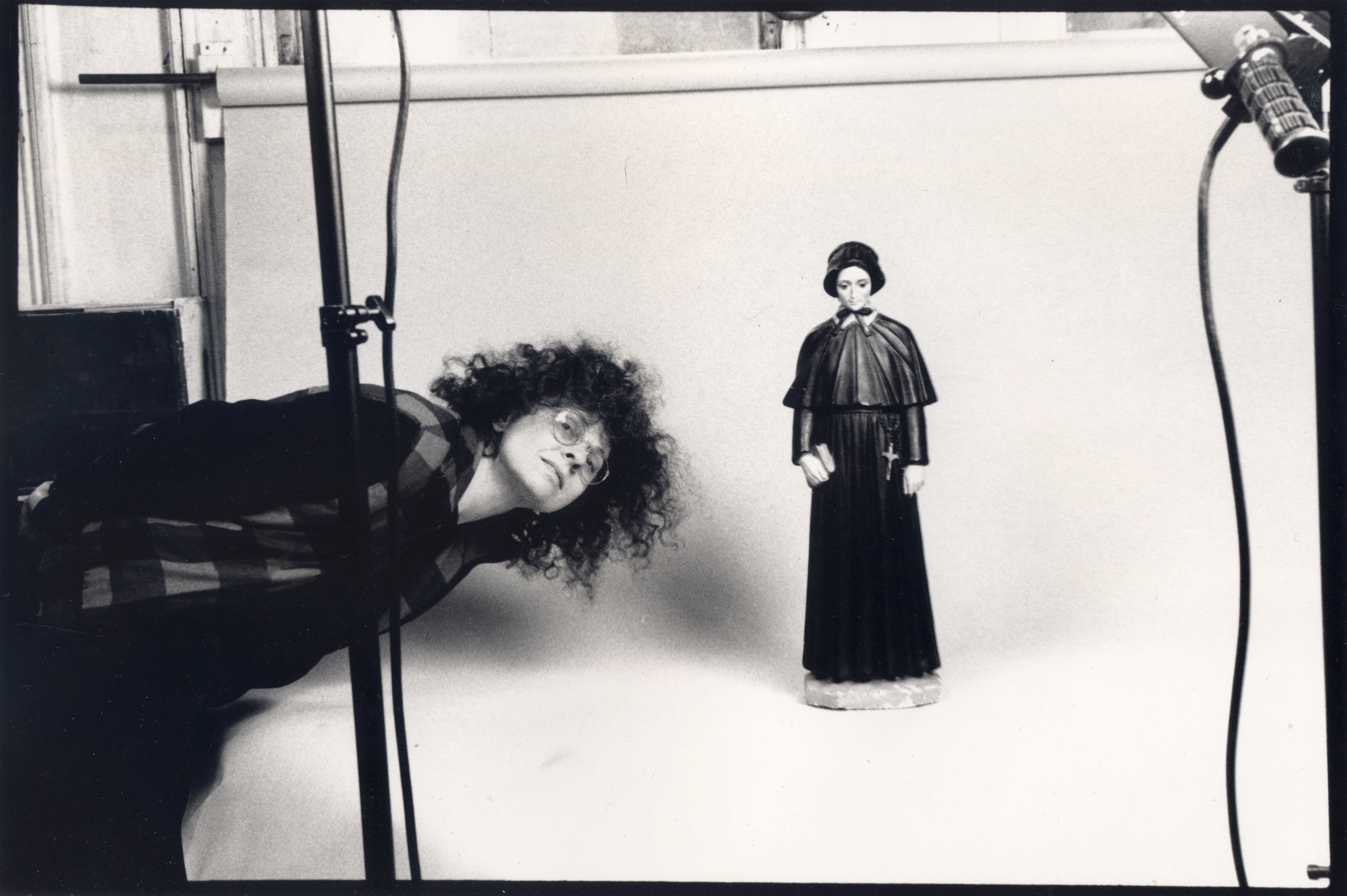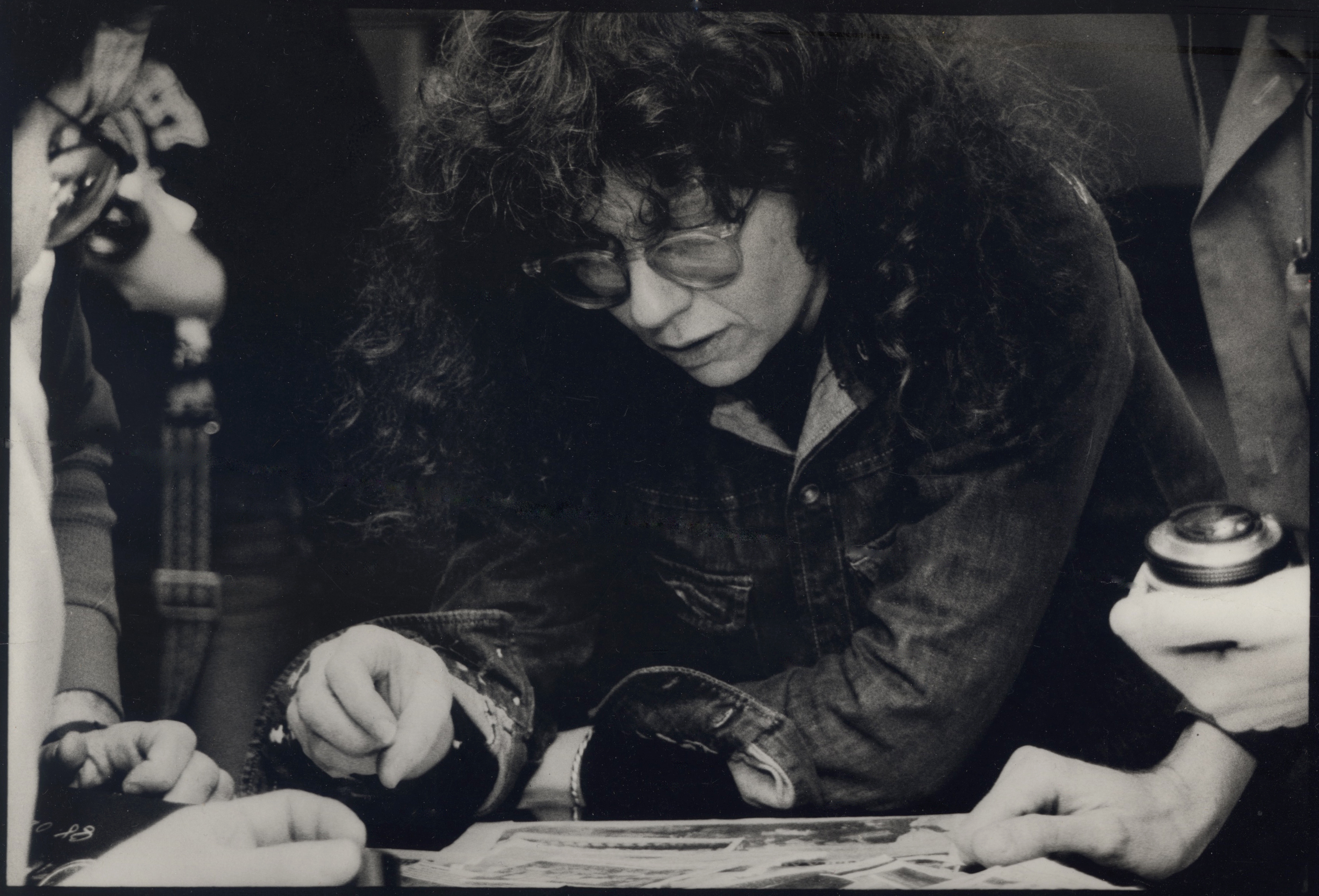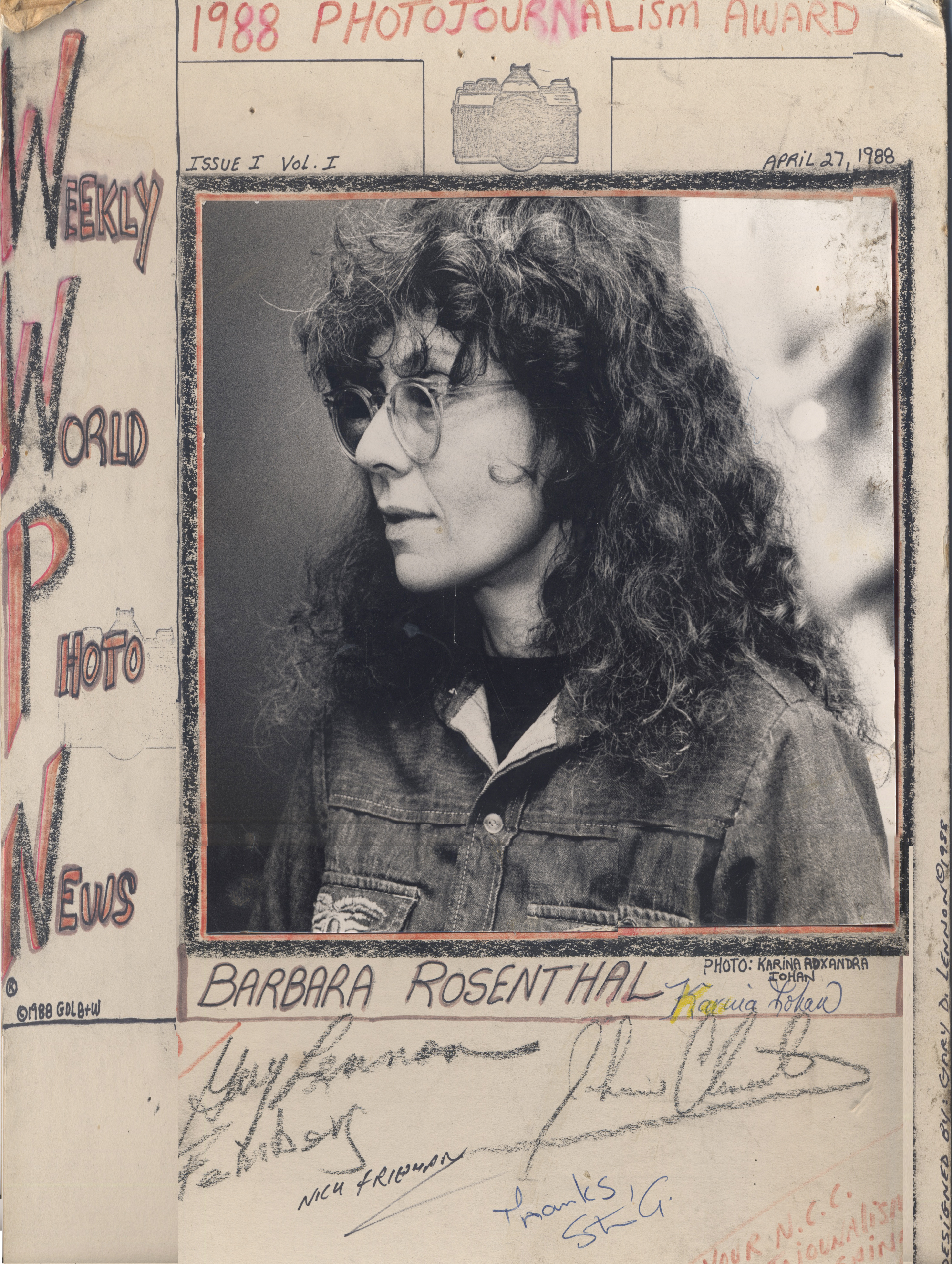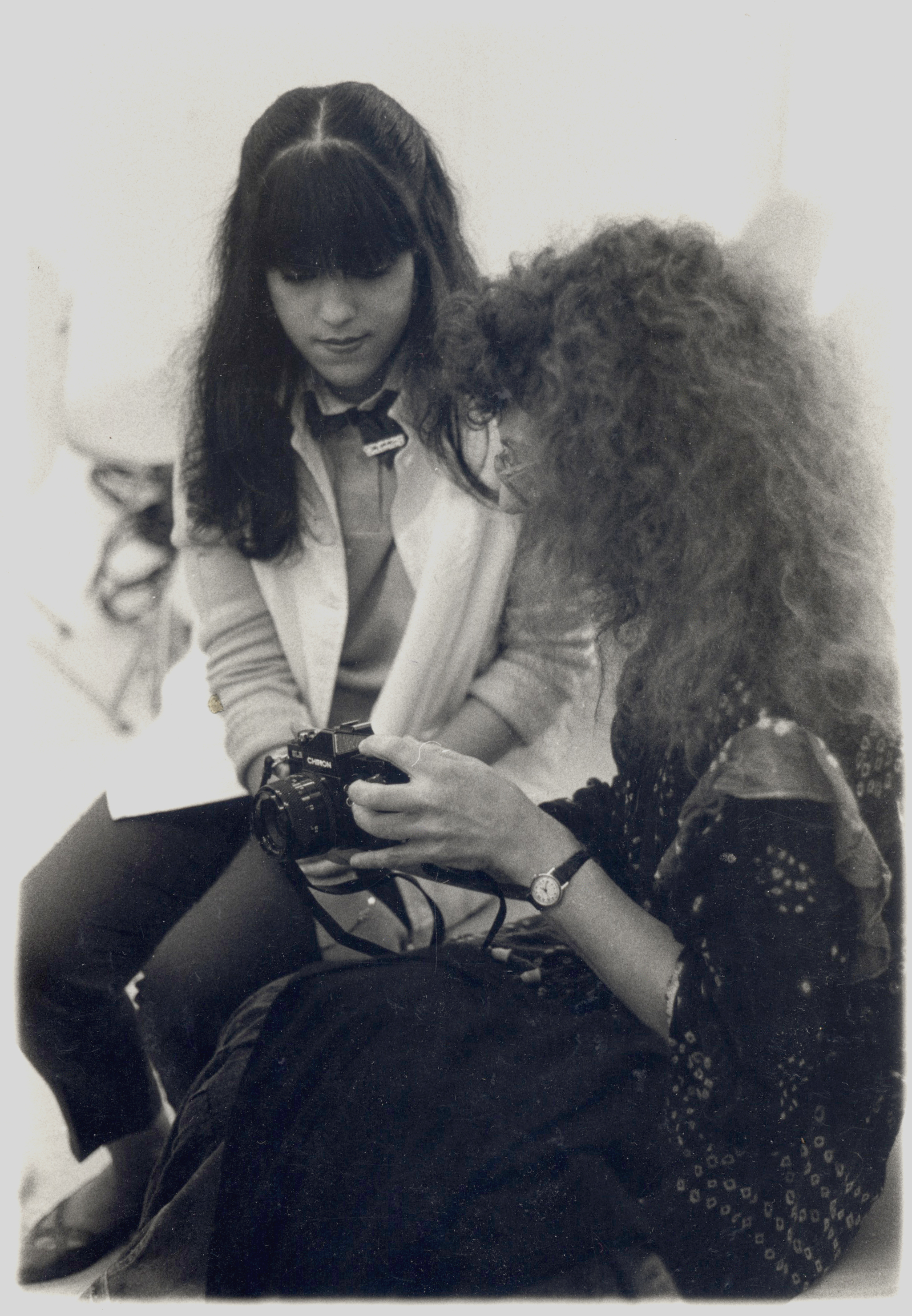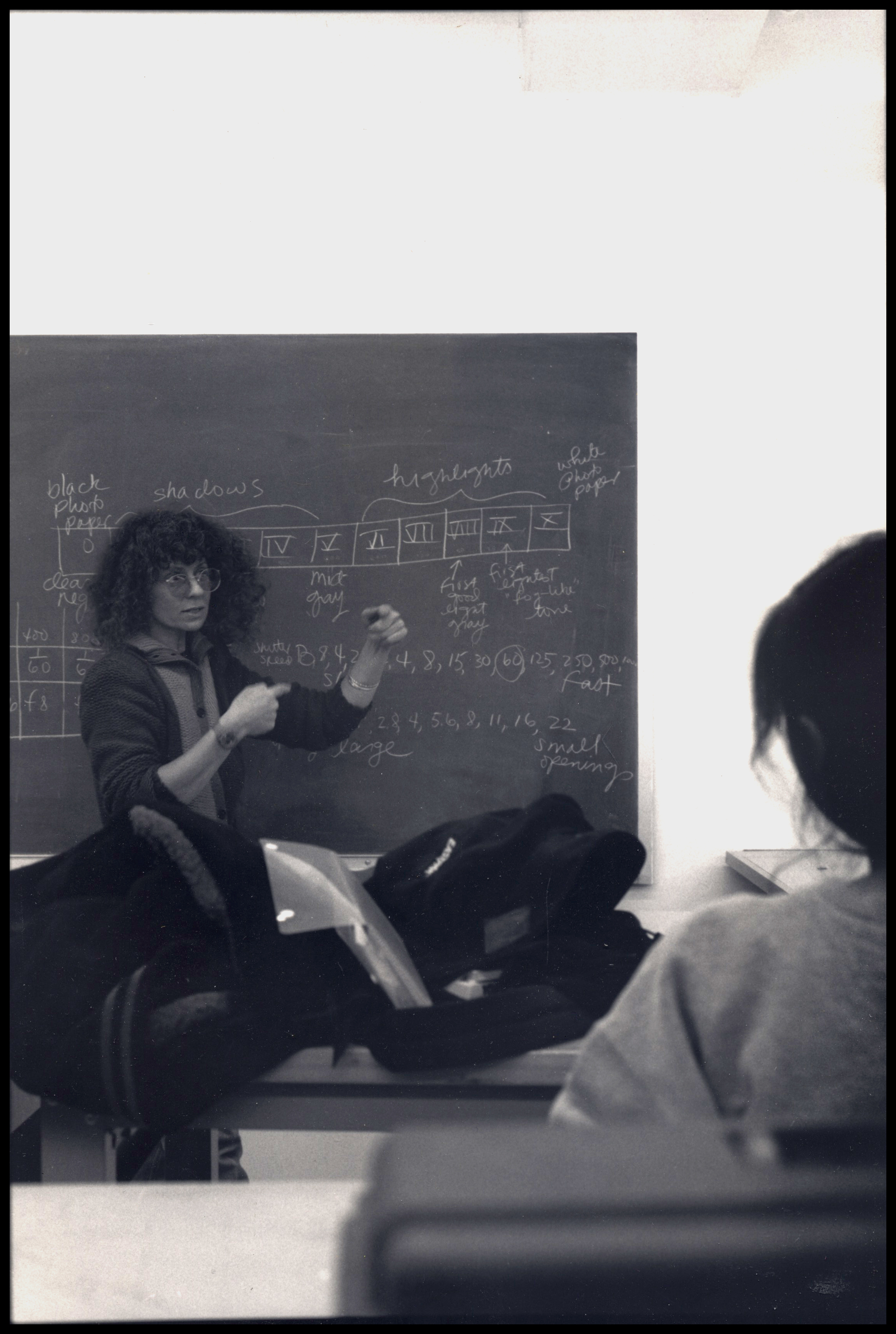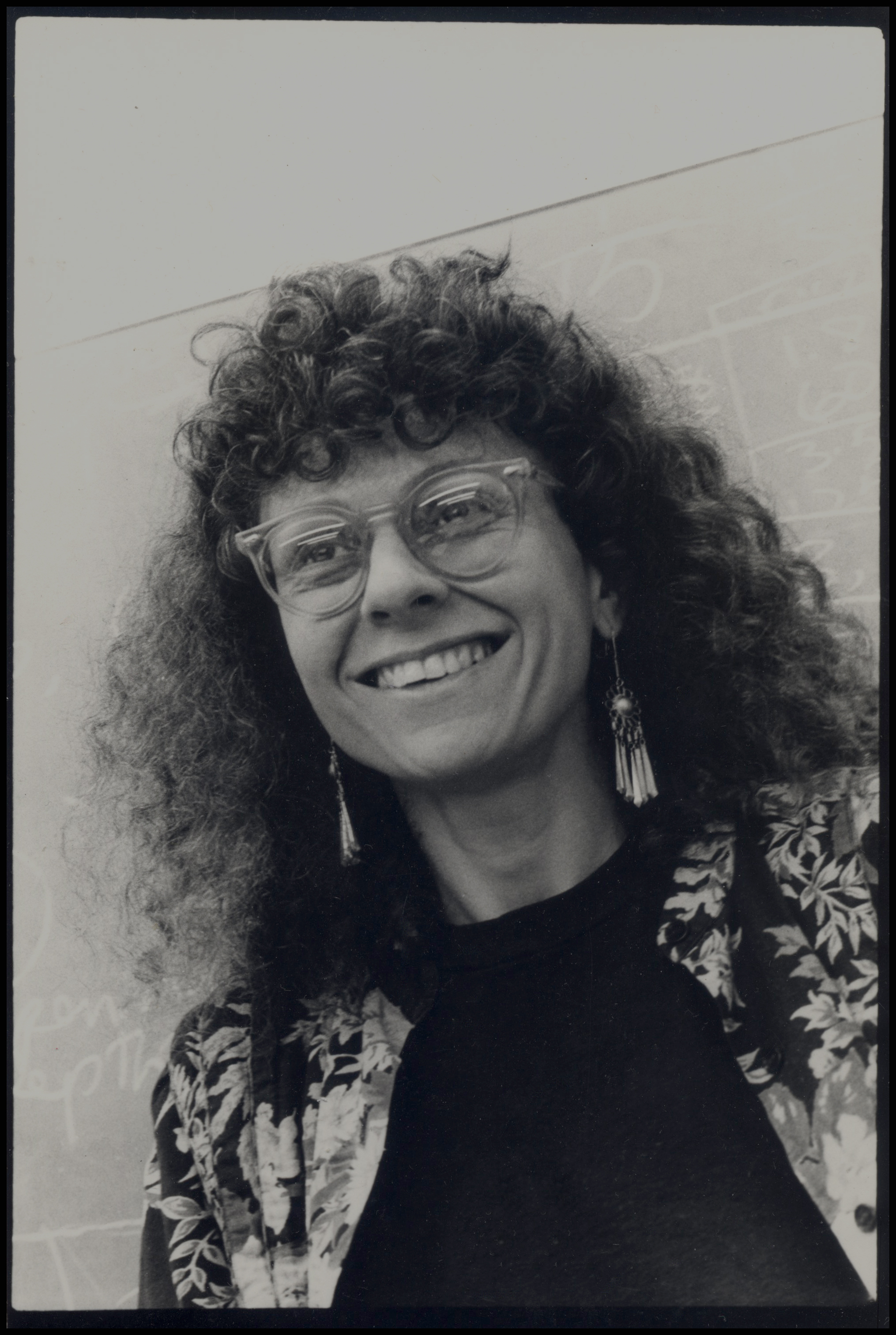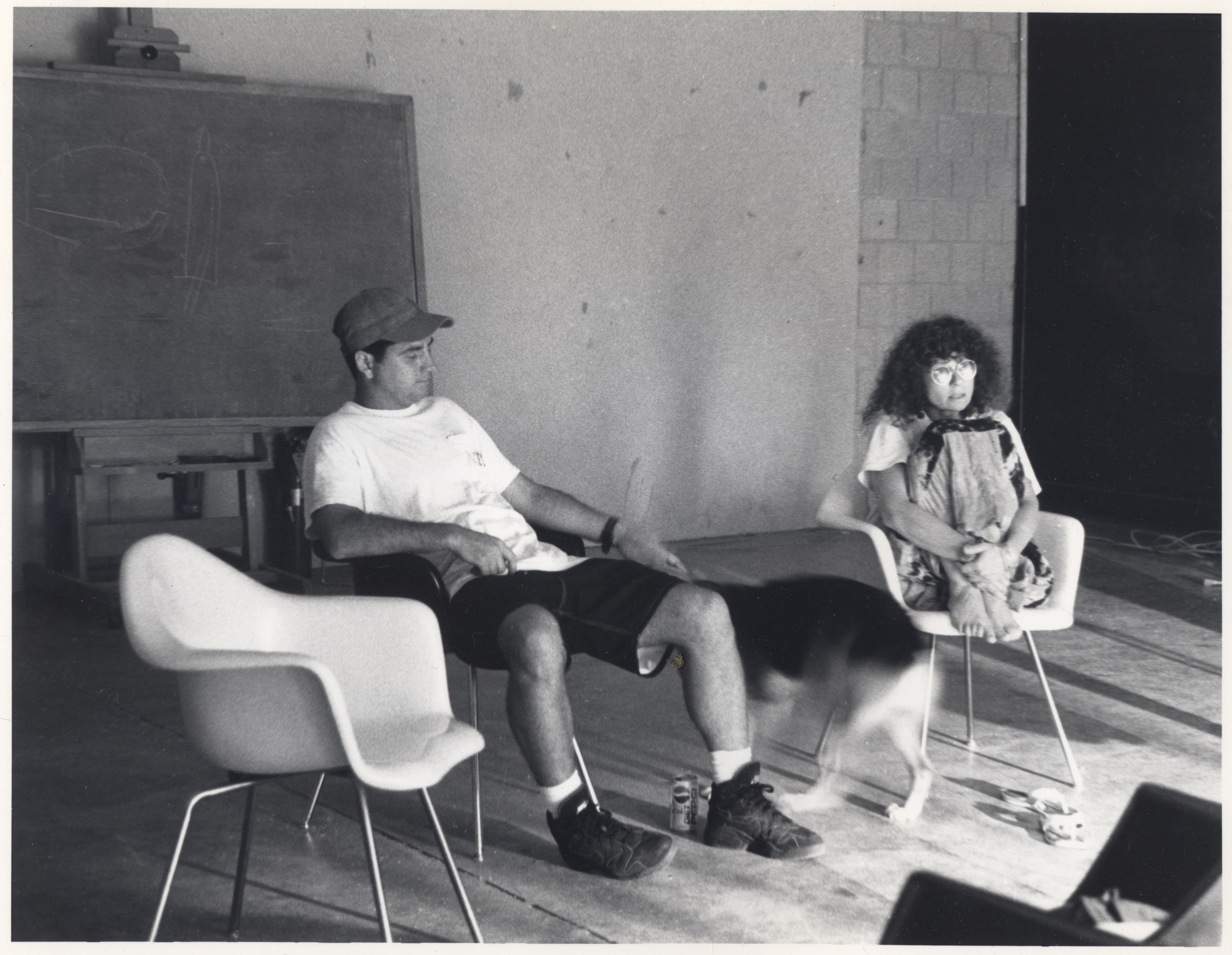 Adjunct and Sabbatical Replacement college teaching positions continually from 1976-2013 in Art, English and Media Departments of many institutions. These are some of the candid photographs some of her photography students took of her while in class at The School of Visual Arts; Parsons / The New School; SUNY Purchase; The University of Bridgeport; Nassau College, and a cardboard presentation by her Photo-Journalism students at Nassau.
Childhood, Teen and College Publications: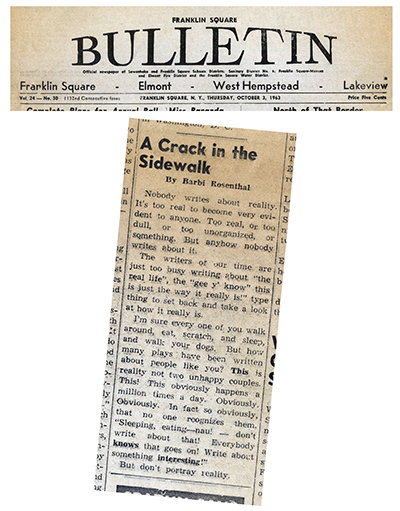 Columnist, "A Crack in the Sidewalk," Franklin Square Bulletin, Franklin Square, NY. 1963,
NOTE: This column was reinstated in Ragazine as of Sept. 1, 2017 to run in every bi-monthly issue.