As differentiated from Barbara Rosenthal's 104 videos, she has made two films, "Shadow Box," 1992 and "Pregnancy Dreams," 1979, both in Super-8 sound.

She was founder of The Old & New Masters of Super-8 International Film Series, which she produced 1989-2006, with catalog and speakers. The page reproduced here below,describes her own two films, from catalog of the Sixth "Old & New Masters of Super-8" film festival, which she and Bill Creston toured with in1996:
Anthology Film Archives, NYC, Vienna Film Socieity, Regensberg Film Festival, Rovererto Film Festival, and Artpool Art Research Centre, Budapest.
Besides these two films, Barbara Rosenthal played the leading female actor role, on camera and as voice-over, in eight films by Bill Creston: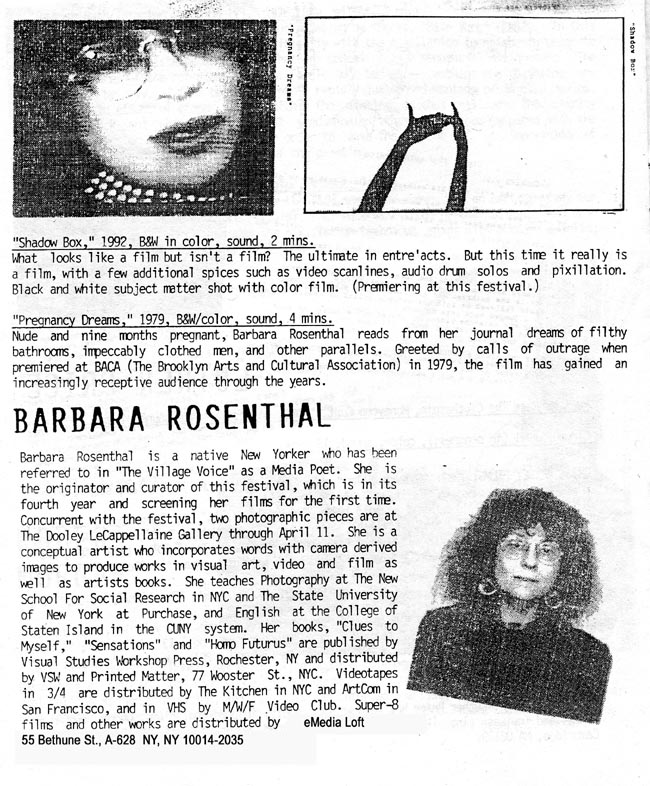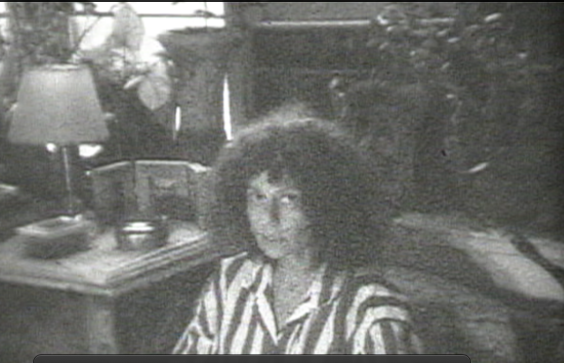 Barbara Rosenthal, acting in film "Duets" by Bill Creston
view the whole film on Vimeo